20 Strangely Specific Radio Station Formats
The thing about radio stations is that they have to appeal to certain audiences. The formats that fit most audiences seem run-of-the-mill, but that's because they work: rock, hip-hop, top 40, that sort of thing. But sometimes stations don't care about appealing to large groups of people and choose to target niche audiences instead. That's how we end up with some truly weird radio formats, including these oddball stations from around the world:
1. Fix Radio: "We're Nailing It!"
Based in London, England, Fix Radio is aimed at tradespeople working on job sites or in people's homes during the day. Made for bricklayers, plumbers, electricians, plasterers, roofers, painters and more, the station hopes to provide music, news, and 'cheeky banter' that all workers can agree on. The station even did months of market research on tradespeople in the London area to nail their mix of up-tempo, well-known 80s, 90s, and 00s tunes to get everyone through the day. Fix Radio also provides very detailed, up-to-date weather forecasts, so that any outdoor tradespeople around London can plan their work days accordingly.
Got some work to do? You can find Fix Radio here.
---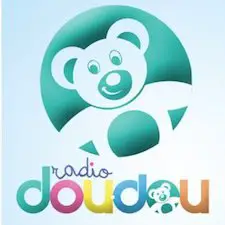 2. Radio doudou: "100% music for your baby!"
Need to catch something soothing for naptime? Sick of hearing about scary news in the world? Sensitive ears can't handle the clatter and clash of loud rock bands? French station Radio doudou has you covered, with a playlist aimed specifically at babies – not toddlers or preschoolers, those are separate stations. French actor and father of three Julien Bocher, the creator of the station, was sick of flipping through the same lullaby compilations CDs and decided to take matters into his own hands. The station's playlist offers the stereotypical lullaby covers of pop tracks, but also mixes it up with jazzy renditions of nursery rhymes, sing-alongs from popular shows, and even some modern hits for mom and dad.
Need some tune time with baby? You can find Radio doudou here.
---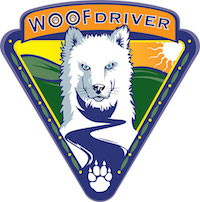 3. WooFDriver All Dog Radio: "Feel the Love, Hear the Excitement, Please the Pups"
Less radio show and more network, WooFDriver features basically everything dog-related for you and your four-footed friend. Songs, parodies, poetry, stories, recordings of barking and howling and all kinds of other pupper-themed content awaits you if you tune into any of the WooFDriver streaming channels: WooFCast (for dog rock tunes), In the WooFHouse (for live content), WooFStoria (for cinematic scores and tales), and so on. It's all curated by a dog-lover named Bill Helman, who had a heavy hand in creating a lot of the content, too – some of his doggone lyrics are available on the website, if you're curious.
Ever wondered what a dog whistle sounds like? You can find WooFDriver here.
---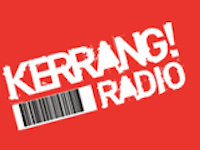 4. Kerrang! Radio's Rockdog – the world's only radio show hosted by a dog
You just had music for dogs, but have you heard of a radio show hosted by a dog? Well, you have now: England's Kerrang! Radio briefly had a black lab as a weekly show host a few years ago. For real. Broadcasting out of Birmingham on 105.2 FM and across the UK through online streaming, Rockdog introduced music, 'interviewed' bands, and more. Sadly, tuning in might not get you anywhere, as the pup doesn't seem to be on-air anymore. However, sources say Rockdog was a great host and an especially good boy.
Want to compare this station's bark to its bite? There are some highlights that have been archived online.
---
5. Cat Galaxy: "All Cats! All The Time!"
Don't think we'd leave our feline friends out! Based out of Phoenix, Arizona, Cat Galaxy is a streaming radio and TV station designed for cats to listen to and watch. That's right, there's a visual accompaniment for the feline freeform music the station champions. With weekly shows like Morning Meows,Wednesday Night Cat Attack, Thursday Night Purr Party, and the Friday Night Feline Frenzy, the station runs the gamut of genres from smooth jazz to heavy metal, funk to swing, and everything else cats are into. However, it looks like the station's recent broadcasting has been spotty – just like cats themselves, Cat Galaxy can be a little finicky!
Want to try catch this kitty in a good mood? You can (sometimes) find Cat Galaxy here.
---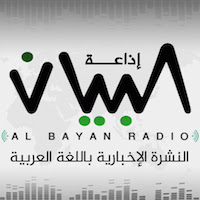 6. Al Bayan Radio – The Official Station of ISIS
Looking this one up will definitely put you on a list. Broadcasting on various frequencies in different pockets of Syria, Iraq, Libya, and Afghanistan, Al Bayan is ISIS' propaganda machine on the airwaves. It uses several languages and constantly-changing broadcast locations, plus authorities keep on shutting down its online live stream. Sometimes it follows a regular broadcast schedule, and other times it disappears from the airwaves completely. But interestingly, it occasionally follows a more familiar format, too: one of the programmes, called Fatwas Over the Airwaves, featured Muslim clerics answering questions from call-in jihadists.  Questions included whether women should be permitted to witness executions, and how to keep them from becoming infatuated with executioners. Seriously.
Curious? Sorry – the online stream is very well hidden from Western audiences, but whether that's ISIS' decision or the government's is anybody's guess. There's another Al Bayan radio station broadcasting from Australia, but they're a completely innocent Muslim-interest station that only shares an unfortunate name with the ISIS version and nothing more.
---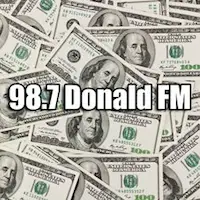 7. 98.7 Donald FM: "Making Radio Great Again"
When Tampa, Florida station WBRN-FM's ratings were dropping, it abandoned its regular format to become Donald FM. Exclusively featuring songs related to money, the station's website also became plastered in $100 bills, only showed news featuring Trump, and of course had Wall Street tickers all over the place. The stunt only lasted a hot minute from December 2016 to January 2017, but for a few glorious weeks the sweet sounds of capitalism graced the Floridian airwaves. The last song played by Donald FM was Dire Straits' "Money For Nothing", before switching over to the normal adult contemporary station that currently occupies its airwaves. Their first song? Adeles' "Hello", presumably from the other side of the FM changeover. Fitting.
Need your fix of the Don? The station is no more, but some of its yuge bumpers are saved on Youtube for your listening pleasure.
---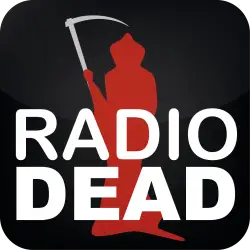 8. Radio Dead: "They may be gone, but their music lives on"
It might seem a bit morbid at first, but the logic behind this British station that only plays tracks from deceased artists is bang on. Every time a musician dies, their entire catalogue is added to the station's playlist, and free press is generated as people freak out over the station's format. The brainchild of Steve Penk, what started as a two-hour weekly show has transformed into an international 24/7 live stream that covers every genre imaginable – so long as the artists are dead, of course. A quick listen had Penk introduce an incoming Sinatra track with his birth and death dates and cause of death, because who doesn't like some mourning with their morning crooning?
Dying to tune in? You can find Radio Dead here (although you'll either need to be in Europe, or trick the service into thinking you are).
---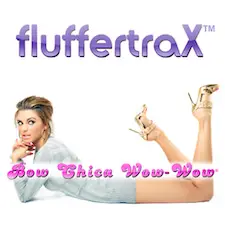 9. fluffertraX: "Playing the very best porn movie soundtrack music, from 70s bow chica wow-wow to now!"
If you need to add a little bit of spice to your life, and for some reason think porn soundtracks will take care of that, then fluffertraX is for you. Based in Austin, TX, the station has been going strong since the turn of the millennium…somehow! Featuring exactly what you'd expect – the tracks that obscure editors decide fit well with hot on-screen action – this particular radio station has the entire seedy underbelly of the film industry covered. And if you listen carefully, sometimes you can even hear the vocal tracks accidentally cut in. Or maybe purposely. Don't think too hard about it.
Feel like getting in trouble at work? You can find fluffertraX here.
---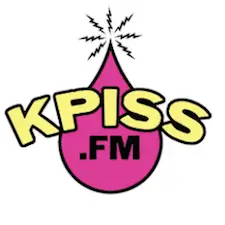 10. KPISS.FM: "Internet radio where we talk shit"
Before you think this is a gross gimmick, don't worry: KPISS.FM doesn't actually play music about bodily fluids all day. Well okay, they may do it sometimes to be contrarian, but it's not a theme or anything. Originally broadcasting out of a disgusting old shipping container in Brooklyn (hence the name), KPISS.FM is a DIY co-op Internet radio station where subverting the radio norm is a daily routine. DJs buy in to the system and get a crash course from broadcast technology from founder Sheri Barclay, who is more interested in developing the people passing through the station than building up the station itself. Kind of like college radio for grown-up kids, but the kids in this case range from dental hygienists to bartenders to freelance comedy journalists. Broadcasting whenever DJs are around, you never really know what you'll get until you tune in.
Want to give DIY radio a shot? You can find KPISS.FM here.
---
11. Third Rock Radio: "Rock Radio From Space"
Again, another one where the hook isn't a dumb gimmick where every song is about space. Sponsored by NASA, Third Rock Radio is actually a clever marketing partnership with RFC Media. The company specializes in brand-driven radio, and pairs with NASA through the American Space Act Agreement to help NASA spread their mandate. Mixing new rock discovered by fans with far-out stories of space exploration and discovery, Third Rock Radio aims to draw in a new generation of NASA fans through rock music that has never seen the inside of a programming playlist. Truth be told the mix is actually pretty good, and tapping new supporters in a hip way is exactly the modern revival that NASA is looking for.
Want to rock like an astronaut? You can find Third Rock Radio here.
---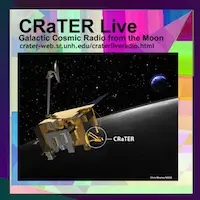 12. CRaTER Live: "Galactic Cosmic Radio from the Moon"
This one's a little different – instead of streaming radio, this particular station actually streams music live as it is composed from the moon's orbit. That's right – one of NASA's satellites has a contraption installed that analyzes cosmic rays, and selects which instrument tones to generate based on how much light is reaching it. The science behind it is kind of confusing, but if you're interested you can always check out the website – they explain it all! Just know this: using sounds like piano, strings, marimba, steel drums, classical guitar and more, the Cosmic Ray Telescope for the Effects of Radiation (hence CRaTER) produces some beautifully ethereal music. You could literally hear the satellite pass behind an eclipse, or when a solar storm sparks it up. There's a dark side to the moon though – it seems the live stream isn't as reliable anymore.
Hoping to float amongst the stars? You can find CRaTER Live here.
---

13. Smokin' 94.1: "4:20 News and Big Hits"
With marijuana legalization hitting Colorado, this was just inevitable. Playing mostly weed-themed classic rock, the station's format was aimed firmly on Colorado's budding regional cannabis culture. Featuring plenty of call-in talks around pot, airing kush-related news at 4:20pm, and playing clips from stoner flicks, Smokin' 94.1 even changed its call letters to KBUD to fit the bill. Unfortunately, due to complicated federal law around cannabis and advertising, the station couldn't run any ads at all and ultimately folded after less than a year of broadcast. The station now runs under 96.9 The Cloud, but don't let the name fool you – it has nothing to do with pot anymore. Bummer.
---
14. Radio Nostalgia: "A musical journey through the era of the 78 RPM record"
So you think you're a record collector, hunh? Well, do you have an entire radio station dedicated to a record format? That's the premise behind Radio Nostalgia: based in the Netherlands, the programming is entirely dedicated to authentic 78s from the early days of the record press. Made of shellac, spun at a higher speed than the vinyl we're familiar with today, and very susceptible to shattering when dropped, the format lives on in this station's broadcast. Mostly featuring jazz, old school chart toppers, and European hits, Radio Nostalgia covers music anywhere from 1900 to 1958 – as long as it's on a 78!
Love the crackle of surface noise? You can find Radio Nostalgia here.
---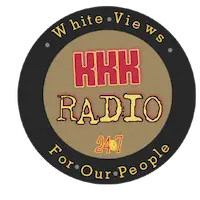 15. White Pride Radio: "White Views For Our People"
You can probably tell where this is going. Back in January of 2015, a billboard in Arkansas sparked controversy when it displayed a message proclaiming white pride to not be racist, beckoning viewers to check out a website called whiteprideradio.com. Unsurprisingly, that website was a redirect to a KKK-run supremacist station, broadcasting shows like This is the Klan and White Women's Perspective to its listeners. That original website now redirects to Alt-Right TV, an entire network dedicated to KKK programming, but the domain doesn't seem to work very often. Maybe racism radio doesn't pay the bills?
Curious about what the KKK has to discuss? You can find archives of some of the shows here.
---
16. Radio La Colifata (Loony Radio): "Bridges where there are walls"
In the courtyard of Dr. Jose T. Borda Hospital, a unique Argentinian radio station is broadcast to the world. Airing every Saturday at 2:30pm, the station is entirely operated by patients. Mental patients. That's right – the hospital is actually Buenos Aires' largest psychiatric institution, and part of its therapeutic programming includes running Radio La Colifata. Affectionately named Loony Radio, hosts conduct interviews, read the news, play music, and advocate for mental patients' rights – all within the confines of the hospital's courtyard. And it's not just a flash in the pan effort, either: the station has been broadcasting for well over 20 years, and reaches over 12 millions listeners from Argentina and across the entire globe! Other psychiatric institutions have also adopted similar programs, but Loony Radio is the first to utilize radio broadcasting to demystify the lives of psychiatric patients and gently reintegrate them with society.
Feeling a bit out of your mind lately? You can find Radio La Colifata here.
---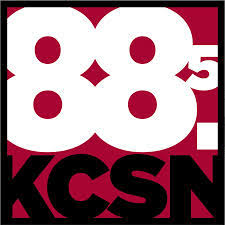 17. KCSN 88.5 Los Angeles: "The Latin Alternative"
Broadcasting from the campus of California State University, KCSN 88.5 is one of the biggest Latin alternative stations in the US. That format isn't a misnomer: the station is dedicated to playing Latin-language alternative, including alt-rock, EDM, indie, hip-hop, and more. It's a market that is typically underrepresented in Los Angeles, so KCSN stepped in as the only full-time format dedicated to championing alternative Latin-based languages in the region. The station has only been in operation for a few years, but has already established itself as an avid non-commercial supporter of Latin music in LA.
Want to hear some ethnic influences on a familiar genre? You can find KSCN 88.5 here.
---

18. One Minute Radio: "Got a minute, listen to a song"
OK so this one isn't actually a broadcasting station, but it very well could be! An online app that tapped into streaming service Rdio (now Pandora), One Minute Radio would only play songs that were a minute or under in length. That's right, if the song was 61 seconds, it wouldn't show up! Users simply picked a genre and the app would do the rest. Many of the tracks were simply recording oddities – false starts on live albums, promotional snippets from demos, jingles from radio stations – but some genres (i.e. punk, speed metal) were more fruitful than others. Unfortunately some mixups in the Rdio/Pandora crossover seems to have killed the website's code, although it is open-source so a crafty programmer may be able to revive it. Shame, too – you never know when a rapid-fire song could be needed to fill some dead air.
Have musical ADD? Here are some of the tracks One Minute Radio offered, once upon a time.
---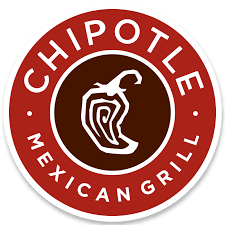 19. Chipotle Radio: "The beats that get your head bobbing while getting your burrito on"
Alright this is another one that isn't technically a radio station, but considering how many people tune in it might as well be. Programming music at a restaurant is a careful science: you need to consider how quickly you want people to be eating at certain times of day, how relaxed you want them to feel, what kind of cuisine they're taking in, and so on. There are experts whose sole jobs involve getting it right, and one of those includes Christopher Golub of Studio Orca. Chipotle hired Golub in 2010 to produce a playlist to suit their 1400+ locations, and it clearly worked – Chipotle had an incredibly popular music player on their website for a while, with every track tuned to sound perfect in the restaurants' acoustic space. That's right, Golub goes so far as to test music in a Chipotle location in New York to make sure everything reverberates properly while you chow down.
Want to hear some burrito-eating music? The playlist is updated constantly so your best bet is to go to a restaurant yourself, but you can find plenty of fan-made Chipotle playlists online.
---

20. Brazilian Birds Radio: "A sound trip through the Brazilian nature"
There's no fooling here, what you see (or rather hear) is what you get: this station broadcasts nothing but bird calls from the Brazilian rain forest, 24/7. No ads, no music, no announcers, no interruptions, just a microphone and thousands of birds doing their thing. It's actually quite relaxing, really. Is it streaming live? Is it from a nature reserve? Is it on a loop? It's just a bunch of birds calling away – does that really matter? Well of course there's other nature sounds too, like there's probably a few Amazonian bugs chirping in the background as well, but really this channel is for the birds. The original broadcast was hosted on an independent website, but has since moved to 1.fm's multinational streaming service.
Feeling the call of the wild? You can find Brazilian Birds Radio here.