Last week we dealt with questions about the various musical "stuff" you love, whether band, voice, lyric or item. This week I'm going in a different direction. Each day I'll share an important musical moment from my life. Moments that changed things in some way for me. I hope this will inspire you to share some of your 'moments' too.
Live shows bring a new dimension to both music we know and music we don't know. You can discover an artist or learn something new about an artist you know. More often than not live music brings you to new place with songs you already loved. It's like hearing it in 3 dimensions for the first time for many of us.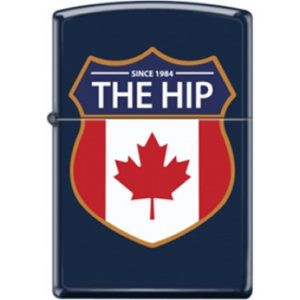 The Tragically Hip mean so much to so many. While I was lucky enough to see them several times, the first and last time both meant something a little more to me.
The first time was after they became very popular. I saw them at good old Maple Leaf Gardens. It was the 90's but I cannot find the ticket stub to confirm the date (it's around here somewhere dammit!). It meant a lot to see them there. And the moment that meant the most was this.
To see the Leaf-related song in the home of the Leafs meant everything. It was a hair standing up on my neck moment for me. I was always a lover of our country but this band spoke directly to my Canadian heart. It was a mass people all beating with one heart in that moment.
The second one was the last time I saw The Hip in 2015 at The Kitchener Auditorium. I was thrilled for several reasons. I live in Waterloo so very close by. It was the smallest venue I saw them in. We got moved down to the floor which was a surprise. And I had three of my kids with me to see them for the first time. I had no idea it would be the last time I would ever see them. None of us knew what was to come.
It was a thrill for me to share them with my children. All grown at this point. They didn't feel the same way about the I did but they knew what that band meant to me. And they all had a reaction when Gord was diagnosed and eventually left us.
So, have you had a moment like that? A live moment? Hip or not, a live experience that hit you in the solar plexus.