7 Days, 7 Questions: Day 3
Let's explore some of this passion we have for music. All this week I'll be asking some questions, sharing my thoughts and, hopefully, hearing from you!
What single lyric hits you where it hurts, and why?
There's a club if you'd like to go
you could meet somebody who really loves you
so you go, and you stand on your own
and you leave on your own
and you go home, and you cry
and you want to die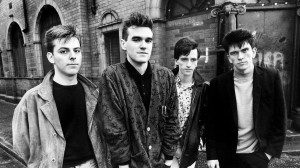 I was a nerd growing up. My teenage years were often lonely and I drowned myself in music to cope. The Smiths were one of the many bands that were a constant on my playlist (okay, on my turntable). I loved the darkness built into the often happy sounding tunes. But this one, in particular, was a knife into my soul and that lyric was the reason. Music can heal but music can also help you identify your feelings and put into words that which you cannot find a way to say.
So how about you?