Ancient Punk Rock Records and the Ancient ZX-81 Computer
My favourite album from the Stranglers is their 1984 release, Aural Sculpture, which featured songs like "No Mercy" and "Skin Deep." I still have my vinyl copy along with the CD version that came later in the decade.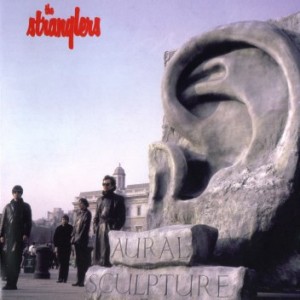 But had I been into computers back then, I would have opted for the cassette release.
Back then, there was a British personal comptuer called the Sinclair ZX Spectrum.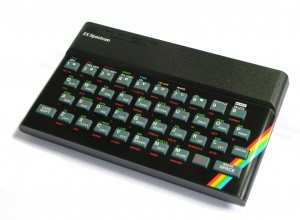 To get programs to run, you had to load them onto the machine with magnetic tape.  In this case, you connected a cassette player into which you inserted the program cassette.  The cassette edition of Aural Sculpture featured a bonus track on side two–an adventure came written for the Sinclair called"The Quill."  Anyone who bought this version of the album got the computer game for free.  Wanna play?  Go here and fill yer boots.
Up until now, I thought this was the first punk rock release (or any rock release) to come with a computer program.  Apparently not, though.
In 1983, Chris Sievey released a 7-inch single called "Camouflage."  The b-side sounded like just a bunch of noise, but it was, in fact, the program material for a Sinclair ZX-81.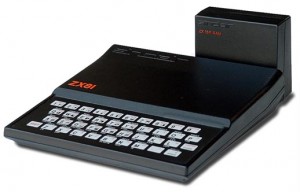 To get it to run, you had to buy record that audio onto a cassette and load it into a ZX-81–which was a lot trickier than it sounds.  But if you got it right, you were rewarded with an ASCII rendering of the music video for "Camouflage."
GigaOm found someone who was able to resurrect everything.  It looks like this.