Behold photos from this acoustic Trews show in a tiny coffeehouse
[Ross McDonald has been covering some of the shows played in an somewhat unlikely venue outside of Ottawa. Here's the latest. – AC]
The Trews have been at the top of the Canadian rock charts, filling arenas, halls, and festivals for the past 20 years. Of course all that is on hold this year. So imagine the good fortune of the 100 patrons of Neat Coffee House in Burnstown Ontario who got an up-close and personal two-hour Trews concert. The show was acoustic, but no less rocking with Colin and John-Angus MacDonald on guitar and Jack Syperek on bass.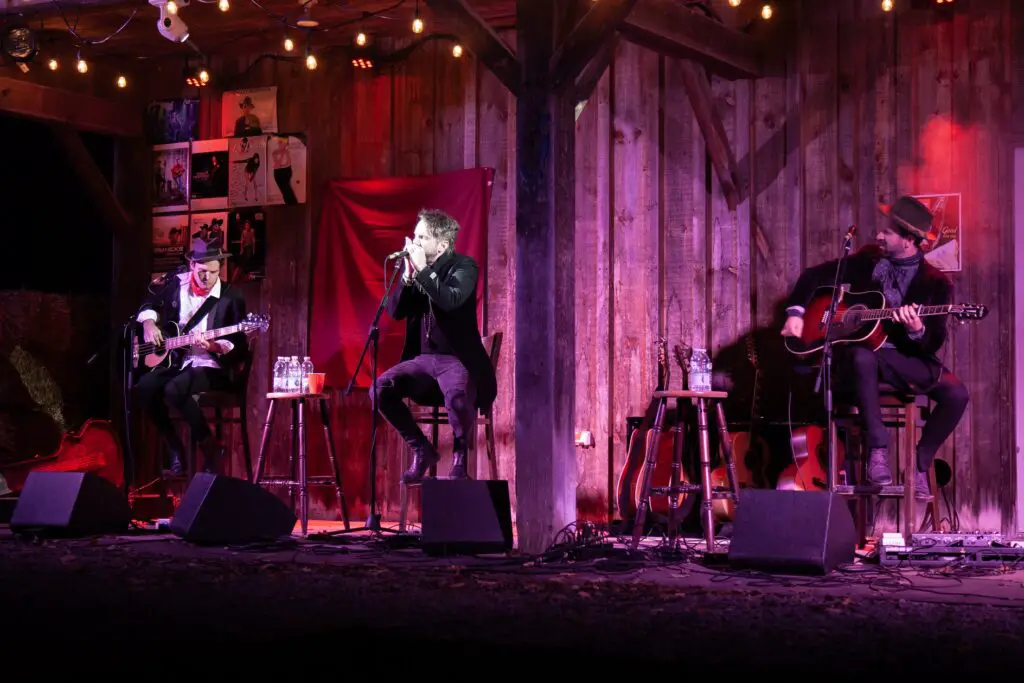 The Trews have an enormous repertoire, with over 20 rock hit singles; so was it the rocking music or cool autumn weather that had most of the crowd on their feet? Maybe a little of both. The fall weather also seemed to inspire covering an iconic Canadian rock legend: the Trews mashed up their song Sing Your Heart Out with Neil Young's Harvest Moon.
Saturday night was the third anniversary of the death of the Tragically Hip's Gord Downie. The Hip and the Trews have toured together and helped each other recording albums, so it was fitting that Colin took a few minutes to pay homage to Gord, raised a drink, and the trio performed the beautiful Hip song, "Bobcaygeon."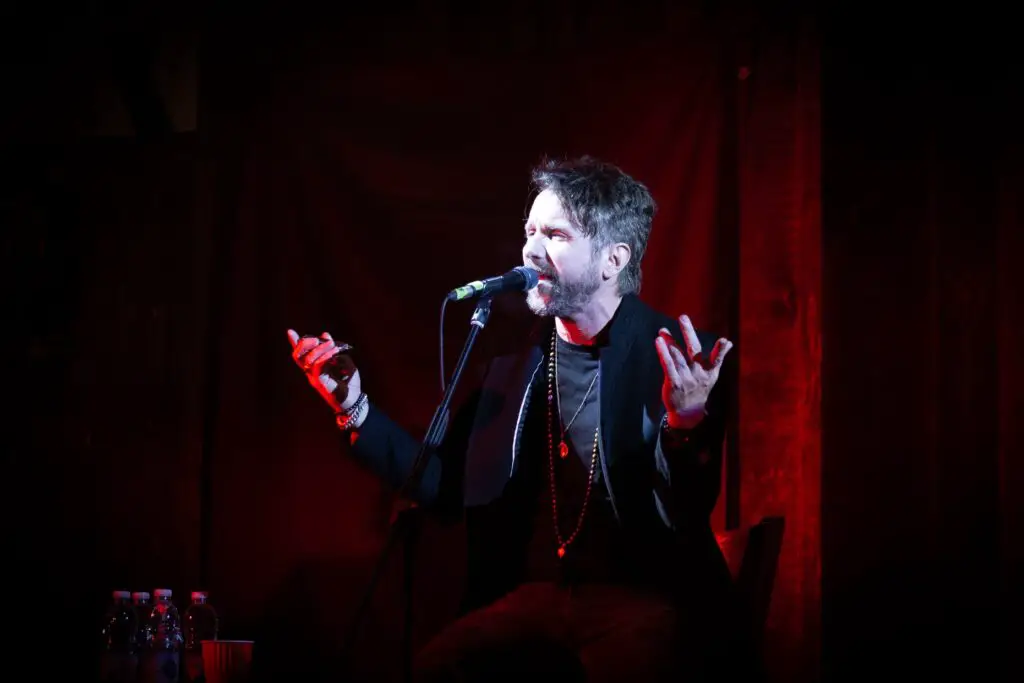 The huge toll that the COVID pandemic has had on the music industry is not lost on the Trews. They talked about how the show certainly filled a void for them. They have played some drive-in shows over the past few months, but those aren't quite the same, they lack the crowd interaction. And the boys from Antigonish brought along some much needed east-coast humour. At one point Colin was telling a joke in the middle of their hit Poor Ol' Broken Hearted Me and forgot the start of the second verse. Fortunately, Burnstown has real Trews fans and helped him out.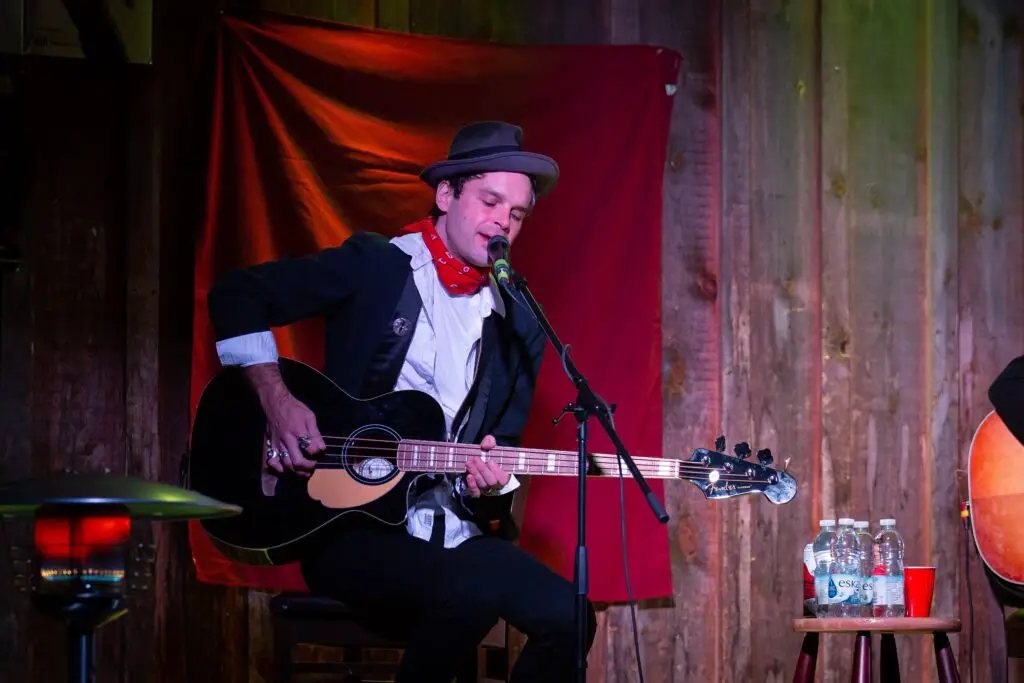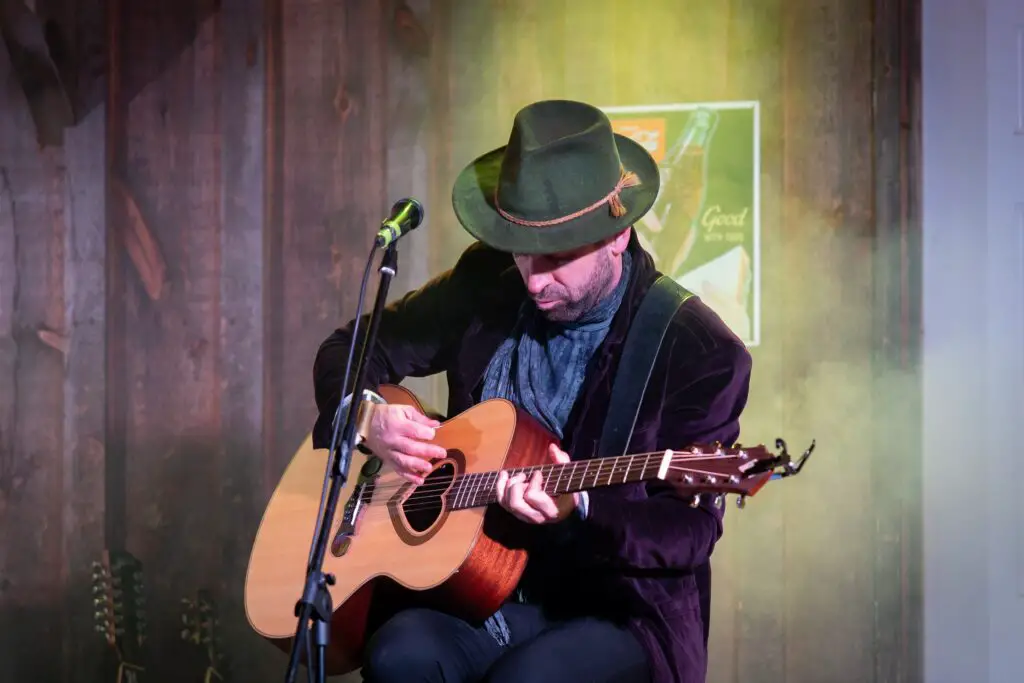 Sadly the cold weather has put an end to outdoor shows in the Ottawa area as the Trews closed out Neat's "Shed Sessions". We'll have to see what can be done to keep live music going this winter.