Can Cryptocurrencies and Blockchain Transform the Music Industry? Maybe, Maybe Not.
There are plenty of companies hoping to disrupt the music industry by disintermediating the big establishment players (record labels, publishers, ticket sellers) by adopting cryptocurrencies like Bitcoin and Etherium and applying blockchain principles to transactions. The idea is to break down the barriers that separate fans with music creators. Nice in theory, but will it work?
Dave Gerard, part of the Rocknerd website, isn't so sure. He has a book called Attack of the 50 Foot Blockchain which features a chapter entitled "Why You Can't Put the Music Industry on a Blockchain." He looks at cases where people have tried to implement these new ideas.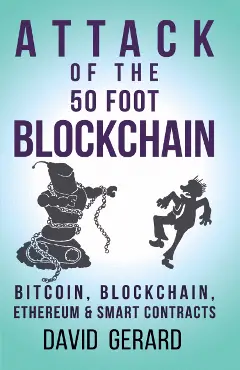 He summarized things in an email:
Recording industry income has recovered in the streaming era; musician income, not so much. Many proposals have been put forward to remedy this using a new thing called a "blockchain," which will somehow make it all work and get the money flowing again.
I go into detail concerning the problem, the hopes and the proposals – Imogen Heap's Mycelia (total takings: $133.20), PeerTracks, Dot.Blockchain and the bizarre thinking behind the SinguarDTV ICO token plan.
I also detail the problems – no extant blockchain can scale to the size of the data flow; "immutable" blockchains can't update to changes in ownership or laws; no consideration of security threat models.
"The common pitch to musicians is that the big record label will have to pay you as it says in your contract, quickly and automatically. But how many musicians have been so pleased with the first contract they signed, and understood it themselves so well, that they'd never want one dot of it altered?"
The study builds on the previous chapters on smart contracts and the blockchain: the problem of immutability, the problem of security, the "oracle problem" of getting data from the real world into the system – and, as The DAO demonstrated in 2016, that in practice "smart contract" immutability lasts only until the big boys might lose money.
If you're into this field, you should check out the book and also this blog post on the subject.