Could this be a solution to expensive concert tickets?
Years ago, I decided a needed a Movado watch. I didn't have anywhere near the money, so the jewelry store agreed to create a layaway plan. The watch was put aside and ever couple of weeks, I'd put some money down on a it. Once I came up with the full price of the watch, I was able to take it home.
Layaway plans can be very helpful. You pay something off over time but without incurring any interest. There's no instant gratification but in the end, it's a smart way of getting what you want while saving money.
Fred Jacobs over at Jacobs Media wonders if layaway plans shouldn't become a bigger deal when it comes to concert tickets. This is not a new idea; layaway plans for tickets have been around for a while, especially in the EDM world. But as tickets get more expensive, the concept is probably worth a better look.
Jacobs points to the Epicenter Festival set for Charlotte Motor Speedway next May with Metallica, Slipknot, and quite possibly AC/DC with Brian Johnson back on vocals. Organizers are trying to make it as easy as possible for fans to buy all levels of tickets with having to resort to high-interest cards. This certainly makes it more feasible to purchase, say, ultra-dear VIP passes.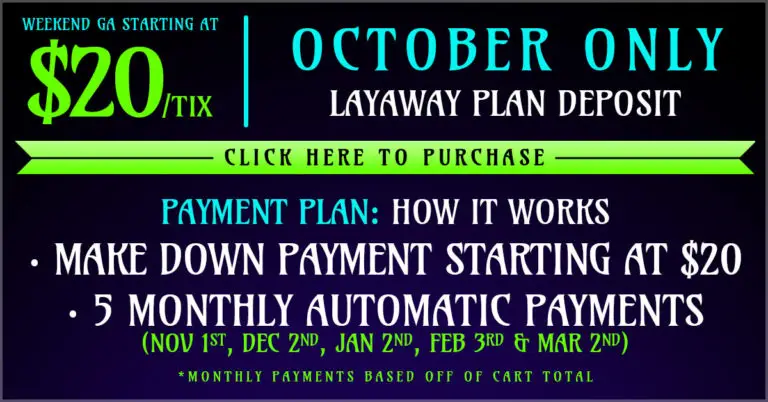 Maybe it's time that layaway plans are rolled out everywhere. Read more here.