David Byrne and Cory Doctorow Explain the Music and the Internet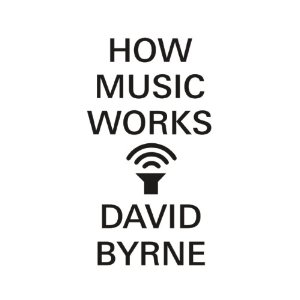 I'm currently engrossed in David Byrne's new book, How Music Works. This weekend, I'll be appearing at the University of Toronto for the Glenn Gould Variations with Cory Doctorow, a guy I've always wanted to meet.
Earlier this week, Byrne and Doctorow sat down in front of an audience at Harbourfront Centre in Toronto to chew the fat over music and the Internet. Torontoist reports:
Byrne started the conversation by saying that, at the turn of the millennium, interviewers would ask him for an opinion on "downloads" or "sampling." That, he says, is entirely too broad a question.
"Which downloads? Which sampling?" he wondered aloud. Early in his career, Byrne said, he would sample a drum beat or a riff from another song, write an entire song around the sample, then not include it in the final recording. He added that sampling can act as the musical equivalent of quotation marks. Doctorow pointed out that two of the best-selling and most critically acclaimed hip-hop records of the 1980s—Public Enemy's It Takes a Nation of Millions to Hold Us Back, and the Beastie Boys Paul's Boutique—would have each cost roughly $12 million to make given today's rules surrounding sample clearance.
"In the world of modern music, there are no songs with more than one or two samples, because no one wants to pay for that," Doctorow said. "So, there's a genre of music that, if it exists now, exists entirely outside the law. Anyone making music like Paul's Boutique can't make money from it, and is in legal jeopardy for having done it. Clearly that's not what we want copyright to do."