Death is Good for Business: Which Deceased Musicians Made the Most Money Over the Last Year?
Points to you if you blurted out "Prince and David Bowie!" You are correct.
Forbes has issued its semi-regular list of the highest-earning dead celebrities. And there are some new names in the rankings. Here's a nice illustration via the BBC.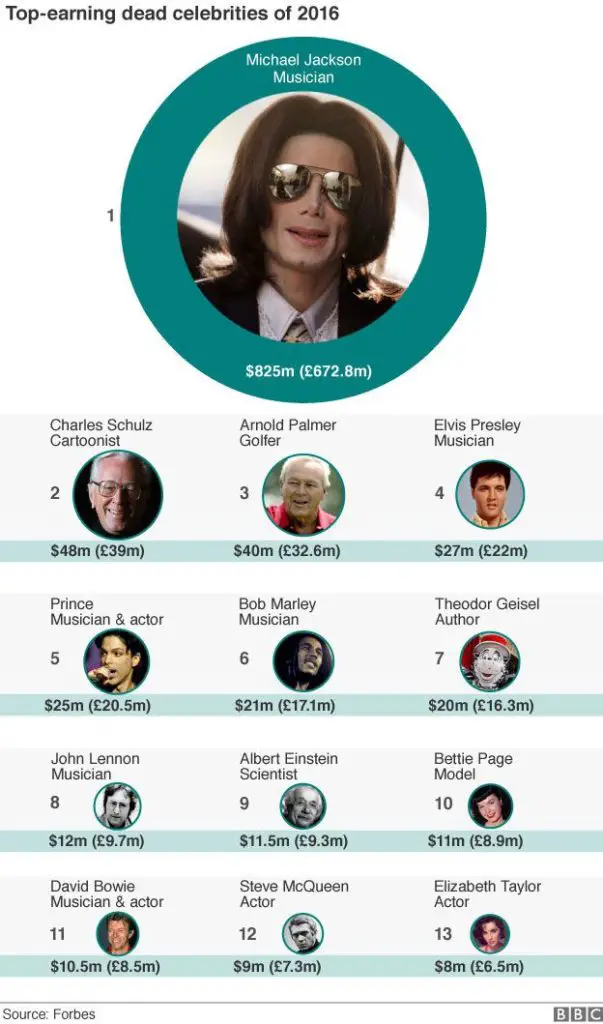 If you're interested in the earnings of living celebrities, Forbes can provide that, too. Damn, but Diddy make bank.