The New Reality When It Comes to Concerts: No Bags Allowed
You knew this was coming.
Following the atrocities of the Manchester concert bombing, venues are being forced to step up security to reduce the chances of something this awful ever happening again. In Toronto, the Budweiser Stage has initiated a plan to keep bags and backpacks out of the venue.
Basically, anyone with anything larger than a purse will be denied entry. Backpacks, fanny packs and shopping bags are verboten.
While these measures seem to be on a gig-by-big basis, you can bet that this is the start of a trend towards banning bags at all shows.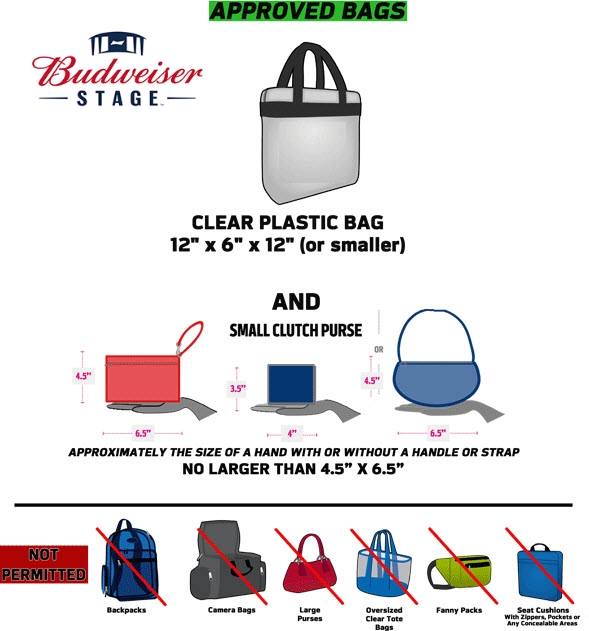 Shane Haniff has this report:
The music world has heightened their security measures in the wake of 9/11. Metal detectors, pat-downs and/or wands in large venues have become a norm. In the November 2015 terrorists attacks, 130 people were killed, including 89 at the Bataclan theatre during a Eagles of Death Metal concert. Another 368 people were injured. Fast forward a couple years and we saw a mass shooting at a gay club in Miami and the horrific bombing near Manchester Arena during an Ariana Grande concert.
Venues worldwide have obviously beefed up their security. After the November 2015 attack, music-goers have become accustomed to the security changes venues had to go under but the next level of precaution was just noticed this month. Toronto's Budwiser Stage sent out a memo warning concert-goers to not bring backpacks, and measure purses;
"To provide a safer environment for our fans, artists and employees,"  read the press release days before the May 2017 Chance the Rapper concert. "Budweiser Stage will implement a policy which will limit the size and types of bags allowed within the venue. While it is strongly recommended to not bring any type of bag, only the following types of bags are permissible and will be allowed in the venue after a security check".
Now small clutch bags can not be any larger than 4.5" x 6.5" with or without a handle. Clear tote style bags measuring no larger than 12" x 6" x 12".
According to a Facebook post on the Budwiser Stage official page, the new Bag Policy is "show specific" and ensured that "future show bag policies will be communicated closer to the date of the concert".