Gary Numan: Top Gear After 40 Years
When you've been in the business as long as Gary Numan, you've used a lot of equipment over the years. MusicRadar asked him for his top 10 picks from his experience.
Gary Numan's huge early success opened the doors for electronic music to enter the pop mainstream and drew public attention to new forms of music technology that had previously been hidden from view or were too expensive to attain.
From the famous old-school synths that we've all come to love to the birth of drum machines, samplers and the huge breadth of possibilities that digital recording has enabled, Numan has tried and tested a labyrinth of machinery and played a key role in electronic music's evolution.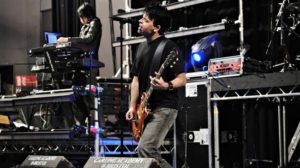 Gibson Les Paul guitar
"I had a 1964 Goldtop Les Paul, which was an awesome bit of kit. It was the best present ever, but I came home from work one day and we'd got burgled.
"The police traced it to a second-hand shop in Colliers Wood, but the man who took it in thought it was dodgy and still sold it on – wanker. Because I was so broken-hearted, my dad got me the Gibson Les Paul and I've kept it ever since.
"It's got a two stamped on it because it had a cosmetic imperfection, so it's actually a reject, but that made me love it even more. It's been on every tour I've ever done, every album I've ever made and every song I've had guitar on.
"All the non-person things I've bought I could stand to lose to varying degrees, but I would be absolutely heartbroken if anything happened to that. It's almost come to symbolise my life."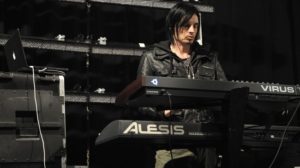 Alesis Quadrasynth
"It wasn't thought of very highly and people use to make fun of it, but I actually still use it.
"It's the only synth I've got that's had any longevity. I've got two of them actually, and although I use it as my mother keyboard these days, there are still sounds in it that I use.
"There's a low end bass pulse thing that's particularly useful, and it's quite unobtrusive so you can have it pumping underneath and it gives a certain movement to a track without being identifiable.
"There's also an epic string sound that, again, if you make it part of a layer, adds a tremendous amount of warmth and depth to a string section without it being particularly obvious."
See the rest here.