Geeks&Beats Ep. 46 Is Ready. Here Are Your Show Notes.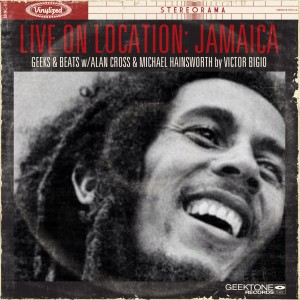 Usually it's me who's doing the podcast from some remote location around the planet, but this time it's Michael who is somewhere in the vicinity of Montego Bay, Jamaica, sipping on–wait for it–pina coladas. How…embarrassing.  Even the tree frogs that we hear in the background are hanging their heads in disgust.
Here's what came up this week:
Maiden's Bruce Dickinson becomes an aviation pioneer.
Soundcoin!  Yes, it's like Bitcoin but designed for music.
Moogfest.  We gotta get someone on to talk about this thing.
The most-sampled song of all time is…  Nope.  You're wrong.  And wrong again.  Here's your answer.
Lickestra:  The ice cream-licking orchestra.
Ask Alan anything….about CBC radio.
Victor is an AWESOME (and generous) co-producer.
We made Brian sad–but he's okay with that.
Win a Sony camcorder from us!
More at the official Geeks and Beats website (including a place to listen and download the podcast) or you can just get it automatically by subscribing through iTunes.  Please?