Geeks&Beats Episode 80. Yes, We've Made It That Far. Here Are Your Show Notes.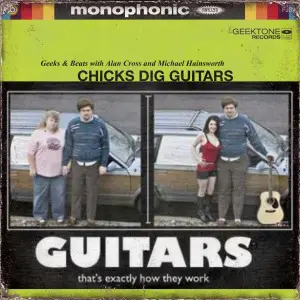 Eighty shows? Well, we're impressed. We never thought we'd make it this far–and since there's no reason to stop, we won't.  Here's what you'll find on the podcast this week.
Dudes: increase your attractiveness to females by 90% just by picking up a guitar.
I have no idea why Michael wants me to post this Def Leppard cover.  He also sent me this AC/DC cover which guys will probably like a lot more.  It at least relates to the story on the dirty-deeds-done-dirt-cheap charges filed (and dropped) against AC/DC drummer, Phil Rudd.
Great. A singing competition on your phone.
Amazon unveils a creepy cylinder that listens to you and then talks back. I still think I want one.
HOW MUCH for an Apple Watch?
The new owner of Toronto's El Mocambo is…really?
And now, another musical interlude. I have no idea why.
Why don't video channels play music videos anymore? I explain.
Beats Music is now streaming on Southwest Airlines for free.
Well, we seem to play a lot of music videos lately, don't we?
The title of the new Star Wars movie? It sucks.
Listen, we could really use more likes on our Facebook page, so can you throw us a bone?  We'd also appreciate a little more traffic at the official Geeks and Beats website, so tell your friends. And all we want for Christmas is for you to subscribe to the podcast through iTunes.