Graphic: Which Canadian artists have played more dates in the US than at home?
Cam Gordon over at Completely Ignored has again crunch some numbers to offer some extra insight into music. In this latest installment, he's looked at Canadian artists who have played more gigs in the US than in Canada.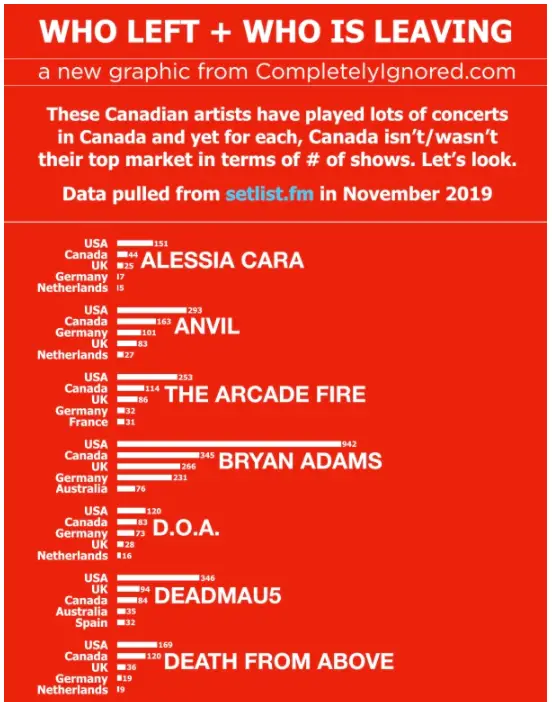 Click here for the full graphic.