Have You Seen the Metallica Fashion Line?
[Another report from intern-in-residence, Dorothy Lee. – AC]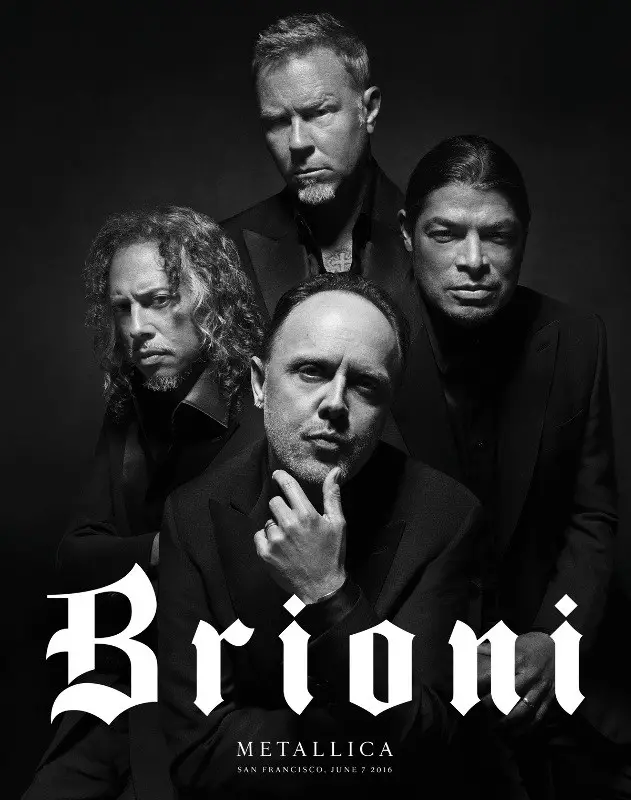 Metallica have collaborated with designer Justin O'Shea and London's Selfridges (a high-end department store chain in the UK) on a new fashion collection. The collection will go on sale on Friday October 20th, just before the start of the band's tour in the UK on October 22nd and will include outerwear, sweaters, hats, socks and accessories, all with the Metallica logo.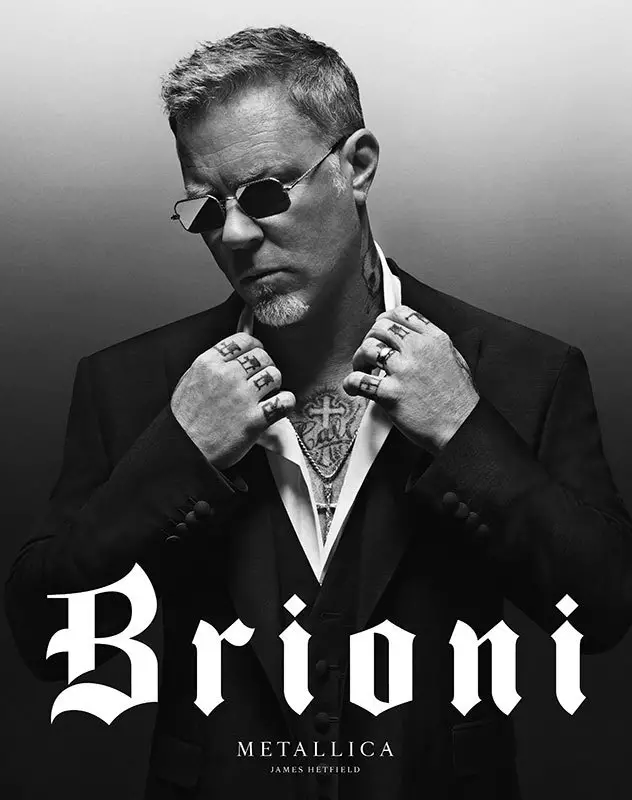 Apparently, this isn't the first time Metallica got involved in fashion. Last year, all members of the band modeled for Brioni, an Italian luxury menswear line. The decision to feature the band members as the face of the fashion line came from Justin O'Shea who was the creative director for Brioni at the time … seems like O'Shea is a Metallica fan.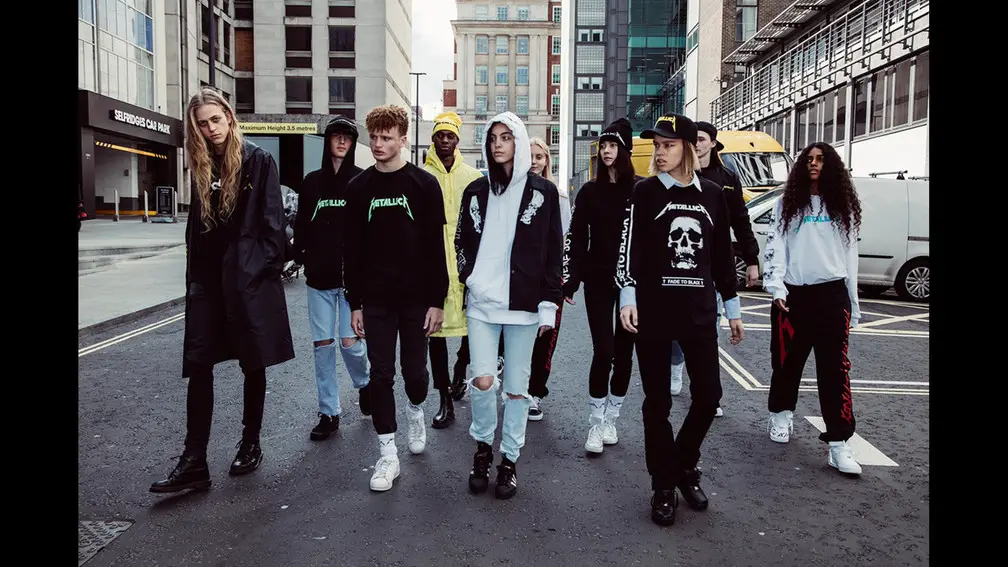 In other Metallica news, the band is asking for help from fans in compiling material for their upcoming album reissues for '…And Justice For All' and 'Metallica' (also known as the 'Black Album'). They had previously asked for help from fans in compiling material for their first three box sets, and decided to do it again. Here is the message from Metallica:
With the deluxe box sets of 'Kill 'Em All' and 'Ride The Lightning' behind us, and 'Master Of Puppets' less than a month away," writes the band, "it's time to start trudging forward with '…And Justice For All' and 'Metallica'.
As you may remember, we asked you for help in putting together the first three box sets and, to make sure there's a fan footprint on all of these releases, we'll be doing that again!
We're looking for anything and everything you might have from August 1987 through July 1993… photos (taken by you!), flyers, ticket stubs, backstage passes and whatever other mementos you may have from that time. Also, if you happened to interview James, Lars, Kirk or Jason during that time and still have the recording, please let us know!"
Make your mark on these albums by emailing us at [email protected] to share your story and receive more info about submitting these little pieces of history. Nothing is too small or too trivial… share your archives with your fellow fans and have some fun with us walking down memory lane.
The upcoming reissue of 'Master Of Puppets' will be released on November 10th and the super deluxe edition box set will include remastered versions of the album on vinyl and CD, live performances, interviews, rough mixes and demos, and DVDs with concert films and interviews. Among some of the interesting rare material are "work-in-progress rough mixes" of the entire album, two unreleased cover songs, and Lars Ulrich and James Hetfield's riff tapes from 1985. Take a look at the video below of the unboxing of the Master of Puppets deluxe box set.