Here's a Winter Knitting Project: An Earbuds Cozy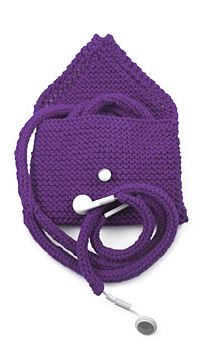 A tea cozy keeps your tea pot from cooling too quickly thereby preserving the orange pekoe goodness within.  
I assume that once completed, the Earbuds Cozy keeps your headphones warm, too.
Two things:  (1) You have to knit it yourself; and (2) why do earbuds need a sweater?