Is this the most insanely-talented rock'n'roll tattoo artist in the world?
You want some ink of your favourite musician. Who are you gonna call? If I were you, I'd serious looking into a visit to Karol Rybakowski in Warsaw, Poland. He can do stuff like this.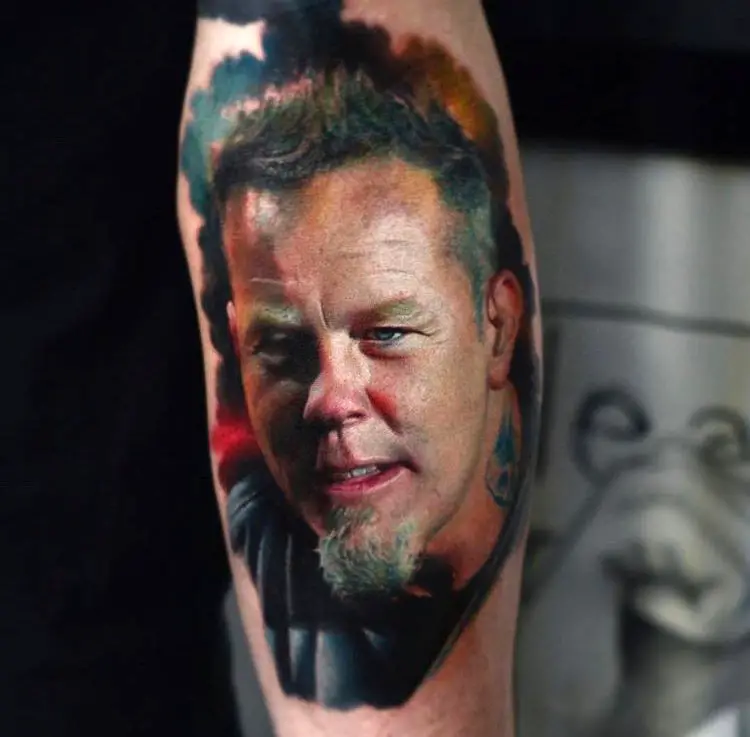 Whoa, huh? Check out some of his other work here.