Introducing the Ramoms! (No, that's not a typo. It's a Ramones cover band run by moms)
I can't imagine my mom getting into The Ramones let alone gathering her friends together to form a tribute band. But that's the story of The Ramoms, a group of mothers that will make their debut on July 22 at a place in Philadelphia called Century Bar.
Get acquainted with Jodi Ramom, Cori Ramom, Sharon Ramom, and Ginger Ramom.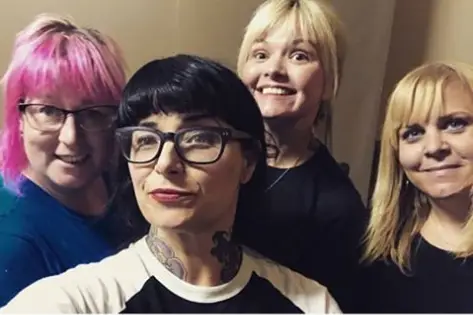 Seeing them perform "I Wanna be Sedated" is a little weird, but I'll bet they do a mean "Beat on the Brat."
Marky Ramone seems to approve.