John Lennon's Rolls-Royce Goes on Tour
Rolls-Royce has been the motoring height of conspicuous consumption for decades. If you want to show the world that you've made it, nothing projects that like a nice Roller.
When the Beatles started making significant dosh in the middle 60s, John Lennon went out and bought a Phantom V for himself. The car, delivered on June 3, 1965, remains one of the most famous rock star cars of all time.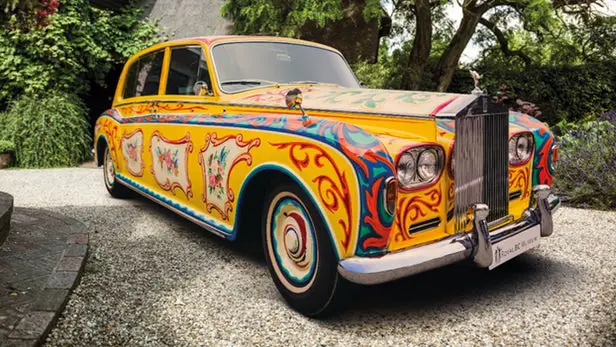 In addition to the psych-y paint job, the rear seats were swapped out for a bed and also featured a fridge, a TV, a phone and a sound system. He used the car quite regularly around Britain until about 1969 after which he shipped it to his new home in the US. Other rock stars–including the Stones and Dylan–were given rides before the car was decommissioned and donated to the Royal British Columbia Museum in Victoria, BC.
Now the car is being shipped back to the UK where it will be displayed in a special Rolls-Royce exhibit. Learn more about the car here.