More Music from the Inbox: 06 March 2012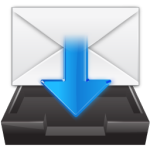 On any given day, I get several dozen submissions for music reviews.  This, I believe, is a blessing because it gives me a chance to see what's new and exciting below the radar.  I filter through them all and then hand them to special correspondents like Juliette Jagger to write 'em up with a final verdict.  
Here's the latest to make it through this two-stage filtering process.  (And check out Juliette's recent interview with Daniel Lanois here.)
Artist: Theresa Andersson, "Hold Onto Me"
Album: Street Parade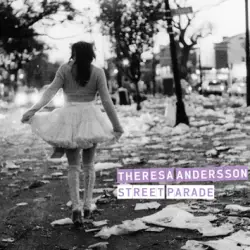 There is such an unexpected intensity about this song and it's all because of Anderson's vocals; they are front and center, and completely commanding.
Sounds like: The stuff that dreams are made of.
Link/Listen/Watch:  Stream the MP3
Artist: The Royalty, "How I Like 'Em"
Album: Demo
The Royalty is a mix of modern garage rock and retro sweetheart melodies.  They sound like a cooler, female fronted version of a band that could have played a 1950's prom night.
Sounds like: Southern garage soul
Link/Listen/Watch:  Stream the song
Artist: Christine Michelle Leakey, "Lovely"
Album: Tapping Trees in a Trinket Box of Treasure
This record is like a delicate cross between lounge music, faintly recalled childhood memories, and the wise, sturdy calm of a tall, tall, forest. Also I appreciate someone who thinks long and hard about album art. 
Sounds like:  Trinkets of the heart
Link/Listen/Watch:
Artist: A Tribe Called Red "Electric Powwow
Album: Self-Titled
A Tribe Called Red is a badass Aboriginal DJ Collective from Ottawa who are pushing a brand new sound into the electronic forefront. They combine traditional pow wow vocals and drumming with cutting-edge electronic music, and they do it while bringing to life the stories and realities of their cultures past.
Sounds like: Electric history
Link/Listen/Watch
Artist: Speech Debelle "I'm With It"
Album: Freedom of Speech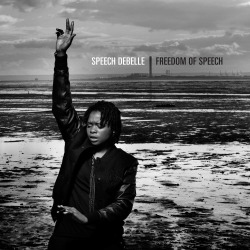 Speech Debelle is something of a wordsmith. Freedom Of Speech packs a beautiful punch, pins rhyme against reason, and calls for revolution out of love.
Sounds like: Identity