How Much Does It Cost to Live Across the Street from Bono?
DUBLIN – Me and the missus rented a car to tool about the city and Irish countryside for a Sunday afternoon. Being the musical tourist/voyeur that I am, I insisted we try to find Bono's house. And we did.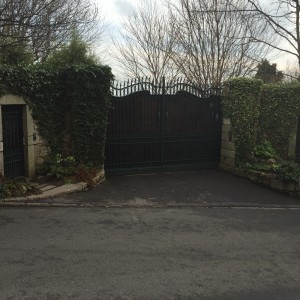 He didn't answer the door when I knocked. Strange.
Looking across the street, I saw that his neighbour had put his house up for sale.
This got me me thinking: how much does it cost to live across the street from Bono in Dublin's most posh enclave?
I assigned U2 expert Larry Lootsteen to investigate and after much digging, he found the listing. The answer seems to be 1,650,000 euros or about $2.4 million CAD.  A bargain or a fortune? Guess it all depends on the neighhours…