Muse now has a line of virtual merch. Yes, it doesn't exist in the real world yet it's selling for insane amounts.
Pokemon? Meet Muse.
The band has created a couple of "crypto-collectible" characters named Marty and Mibbles (check your Simulation Theory album) that fans can buy and, er, enjoy.
Muse's partner in this plan is Cryptokitties, a blockchain platform that specializes in buying and selling virtual limited edition animal thingies. How much? You can your own bit of virtual Muse merch for–well, the average price is US$58 but as I type this, some of these things are selling for nearly US$450.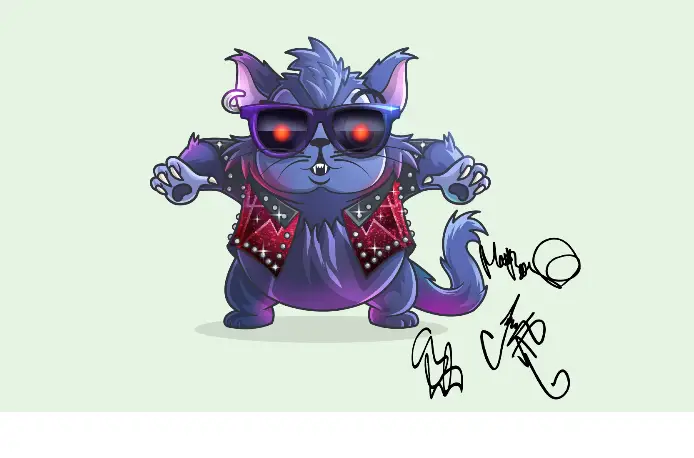 I confess: I don't get it. But this vapourmerch (my word) is a big deal for certain fans. You can earn your collectibles by following an artist, going to a show, or attend a video premiere. Why would you want to do this? For the same reason other people collect records, spoons, and Beanie Babies: It's a display of your fandom.
Learn more here and here. Me? I'm happy with a t-shirt.