New documentary coming on Nash the Slash. Here's a trailer.
One of my favourite records from the 70s remains FM's Black Noise, a strangely proggy album that featured some of the best Canadian musicianship this side of Rush.
FM featured multi instrumentalist Nash the Slash, a guy who only appeared onstage wrapped in bandages like Claude Raines in The Invisible Man.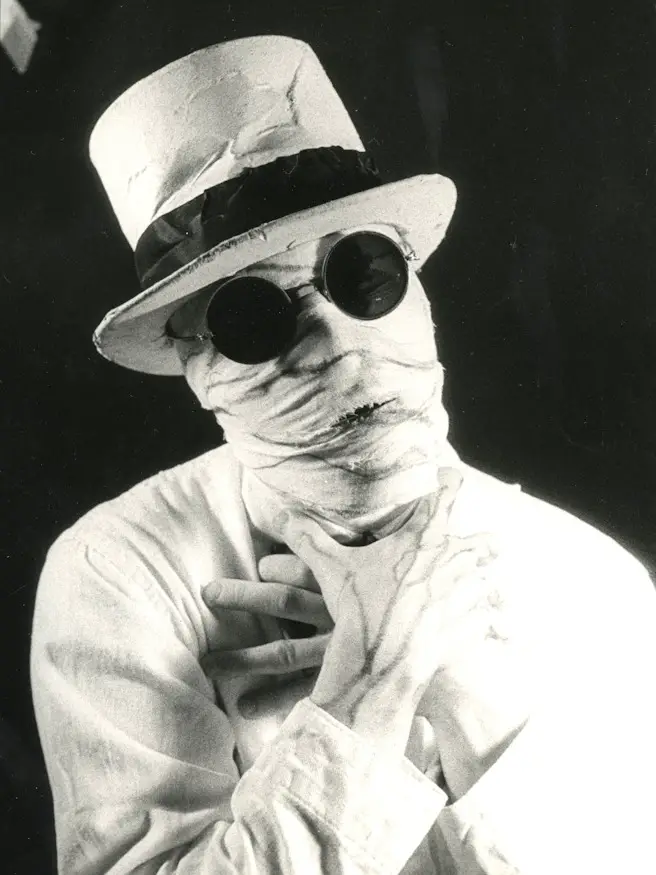 It was through FM that I discovered his solo work, which was experimental, weird, and completely entrancing.
He found fans worldwide, especially in the UK where he opened for everyone from Devo to The Who. He was also admired by Iggy Pop, Gary Numan and punk poet Jim Carroll.
Nash was a big part of the Cancon library in the old days of CFNY. When the station dumped all its old vinyl, I took all the Nash stuff, including a record called Decomposing, which was designed to be listenable at any speed (33 1/3, 45, and 78) on a turntable. Craziness.
Nash–Jeff Plewman to his mom–is no longer with us, having died on May 10, 2014, of a suspected heart attack at the age of 66. For those who remember him (and for those should), there's a new documentary entitled And You Thought You Were Normal. Here's a trailer.
And You Thought You Were Normal TRAILER from SIDE THREE MEDIA on Vimeo.