New movie explores the truth behind the Lynyrd Skynyrd plane crash.
On October 20, 1977, members of Lynyrd Skynyrd boarded a rickety Convair CV-240 passenger prop plan for a hop from Greenville, South Carolina, to Baton Rouge. For some reason, the plane ran out of fuel over Mississippi and crashed into a Louisiana swamp. Six of the 26 people on board were killed, including lead vocalist Ronnie Van Zant, guitarist Steve Gaines, backing vocalist Cassie Gaines, and Dean Kilpatrick, the band's road manager, were killed. The pilot and co-pilot also died.
The official cause of the crash was "fuel exhaustion due to pilot error." But was that the full story?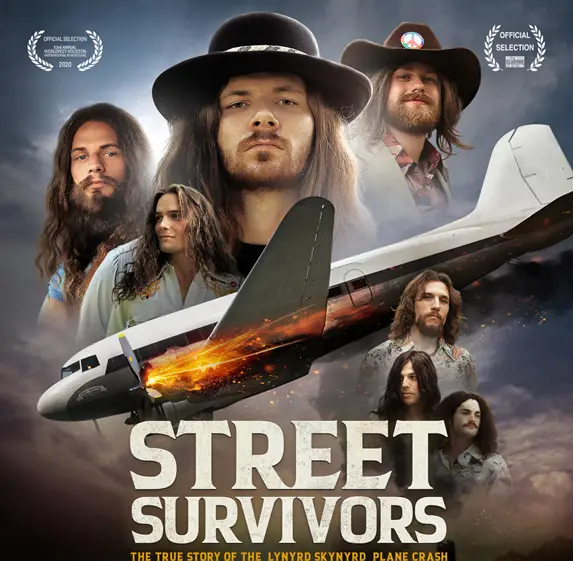 More than 40 years after that plane went down, there's a new film that looks at what really happened that night. Rather than a straight documentary, it's a dramatized version of the the event.
The film is narrated by former Skynyrd drummer, Artemus Pyle, a survivor of the crash. After pulling survivors from the wreckage, it was he who staggered to a farmhouse looking for help.
The movie will be out June 30. You can pre-order the DVD here. Here's a trailer.