July Talk announces drive-in concerts (and there's a drive-in festival coming to Vancouver).
Until we end up with a vaccine, the idea of going to a concert like we did in the old days will be a tough sell. There's gotta be an interim solution, right?
July Talk is going to try some drive-in shows, a notion that's sprung up in both the US and (of all places) Denmark. This will be Canada's first such gigs.
"We're over the moon to announce that we'll be performing live on August 12th + 13th at a Drive-In Movie Theatre near Toronto," says the band.
"We've been working on this idea for some time now and it feels like it's going to be a pretty special event. The thought that we will be able to perform and feel the audience's company again is just too much, we can't contain our excitement. We're going to premiere some unreleased music videos and play a full scale 90-minute live set where the audio is broadcast onto your car radio and the drive-in screens play a live multi-camera feed as well! Car horn applause anyone?!"
What drive-in? Well, there's the 5 Drive-In in Oakville. That's a possibility. Are there other locations?
If you're interested in being on the mailing list to learn more, go here.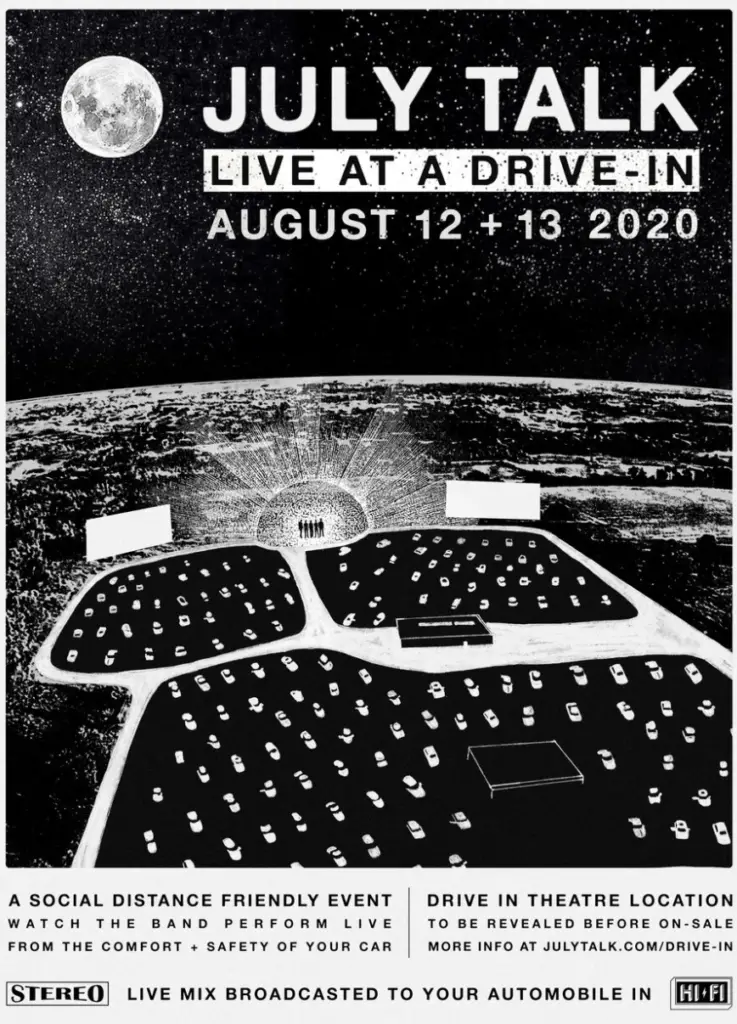 Meanwhile, there's a drive-in festival coming up in Vancouver in late August. More details will be available soon.