Guns N'Roses are now selling Donald Trump-themed COVID-19 T-shirts
Remember when Donald Trump visited that Honeywell plant in Phoenix last week? As he toured the facility that made medical-grade masks, Trump, of course, chose not to wear one himself. Nice.
To add irony to the situation, video of his visit featured Guns N'Roses' version of "Live and Let Die" playing at ear-splitting volume in the background.
Guns N'Roses, seeing prime merch opportunity, now has this T-shirt available for sale.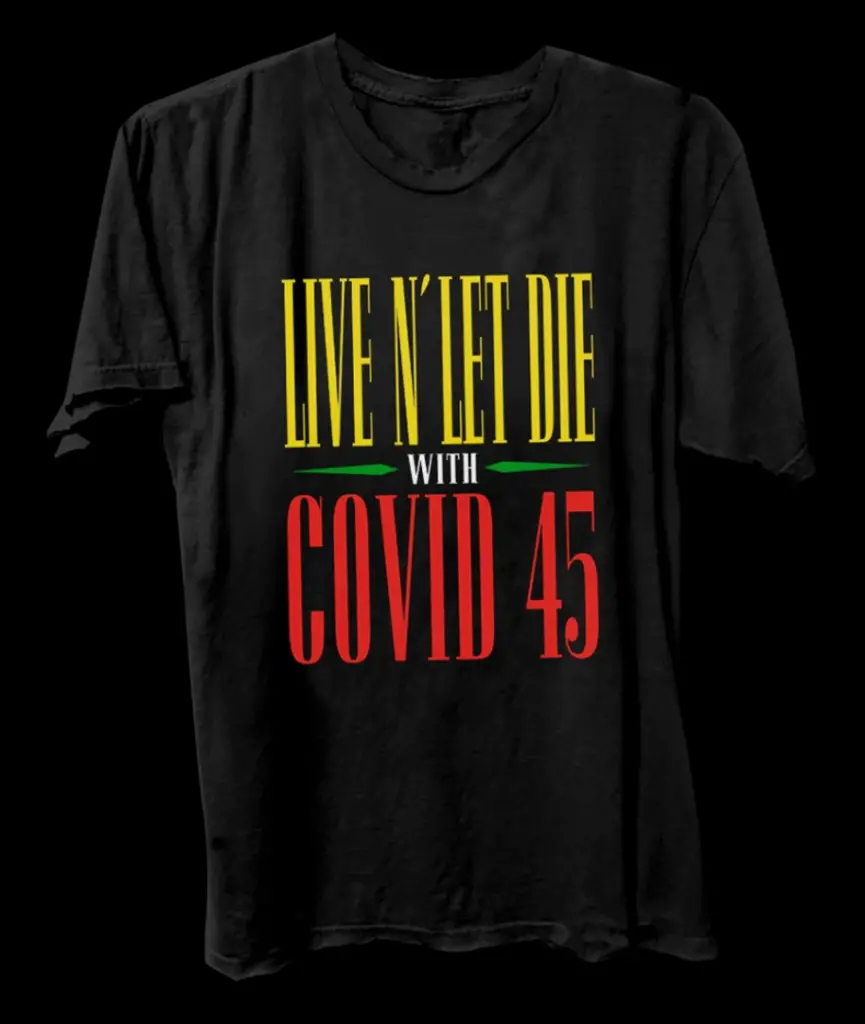 Pre-order yours here.
(Via Metal Injection)