Ongoing History Daily: The RCA Sound Synthesizer MKII
Scientific discoveries and engineering projects often lead to unexpected consequences. Such was the case with the RCA Sound Synthesizer MKII, a room-sized vacuum tube-powered contraption that was first switched on in 1957.
It is said that its construction was commissioned by RCA with the idea of replacing the expensive humans of a symphony orchestra with a machine that would do a composer's bidding. It could only play four notes at a time and had to be programmed using punch cards, which took forever.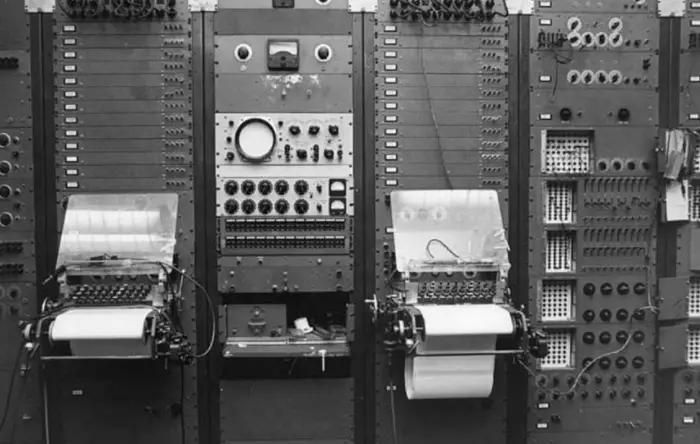 In the end, though, the jobs of orchestra musicians were safe. However, some composers began to use this monstrosity to create abstract electronic pieces. This indirectly led to the invention of more portable and practical machines that we know today.
By the way, RCA's invention was the first audio device to be described as a "synthesizer."
Friday's post was all about Rivers Cuomo's leg.