Ongoing History Daily: There's an ACTUAL Champagne Supernova
"Champagne Supernova" from the (What's the Story) Morning Glory album is easily one of the greatest of all Oasis songs. Noel Gallagher has admitted he has no idea what the song was about—certainly nothing about space—but some astronomers decided to add their own spin.
In 2003, an actual supernova discovery was announced by researchers at the University of Toronto. This is an unusual Type 1a supernova known as SN 2003fg, which happened in a galaxy about four billion light-years away. It's strange in the sense that the star that created the explosion was bigger than was scientifically thought possible.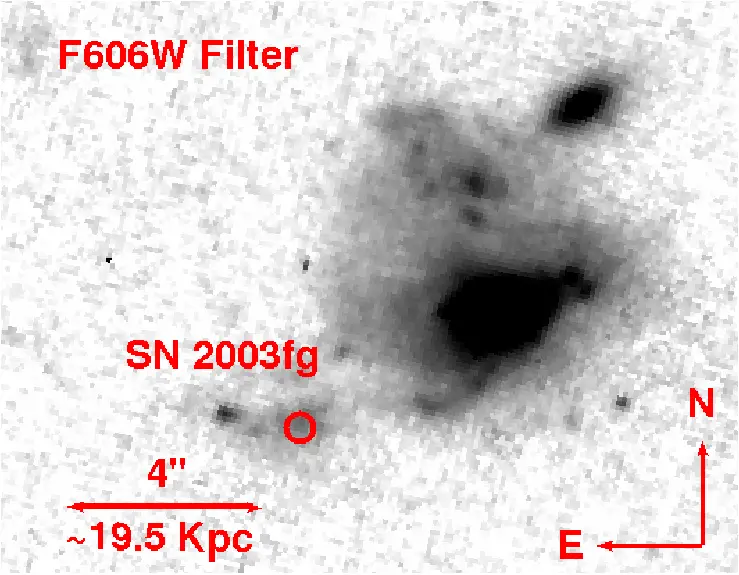 As far as I know, this is the first such astronomical event names after a rock song.