The NFT game is getting even weirder
The music industry remains very buzzy about these things called NFTs–non-fungible tokens–these one-of-a-kind digital assets and products that exist solely in the virtual realm. They're seen by some as a brave, new, and very lucrative revenue stream for artists, including musicians. (If you need an explainer, I've written one here.)
Kings of Leon did well with the NFTs released with their When Your See Yourself album on last Friday (March 5). Our Lady Peace has something planned for the release of their upcoming record, Spiritual Machines II. And John Legere, the former CEO of T-Mobile just paid US$888,888.88 for this creation by DJ Steve Aoki called "hairy" [sic]. No, seriously.
I can't seem to look away from this.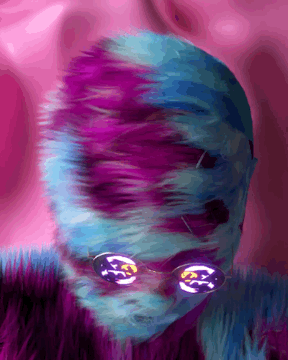 Now comes work of Clarian, an artist who will be the first artist to auction is album as an NFT. The record, called Whale Shark, is being offered for the price of US$100,000 in Ethereum, the cryptocurrency that's a big part of the NFT craze.
Clarian is position this as a one-of-a-kind NFT that includes the publishing rights to the album in perpetuity. Here is to explain everything himself.
Interested in making a big? Go here. Any takers? And you can try before you buy, too.