Passenger in Ottawa with photos
[More coverage of the Ottawa scene courtesy Ross MacDonald. – AC]
Indie/folk artist Passenger made a stop in Ottawa on his cross-North America spring tour. It was a sold-out show with people coming from as far away as Montreal; that is a switch as often Ottawa music fans have to travel to Montreal or Toronto to see many artists that skip their hometown.
The evening started with a fellow indie/folk artist: Old Sea Brigade (Ben Cramer). He started off the night by telling the crowd that he was going to be playing "a depressing set". And although his songs dealt with serious subjects, and were mostly slower songs, Ben interjected some humour and upbeat moments.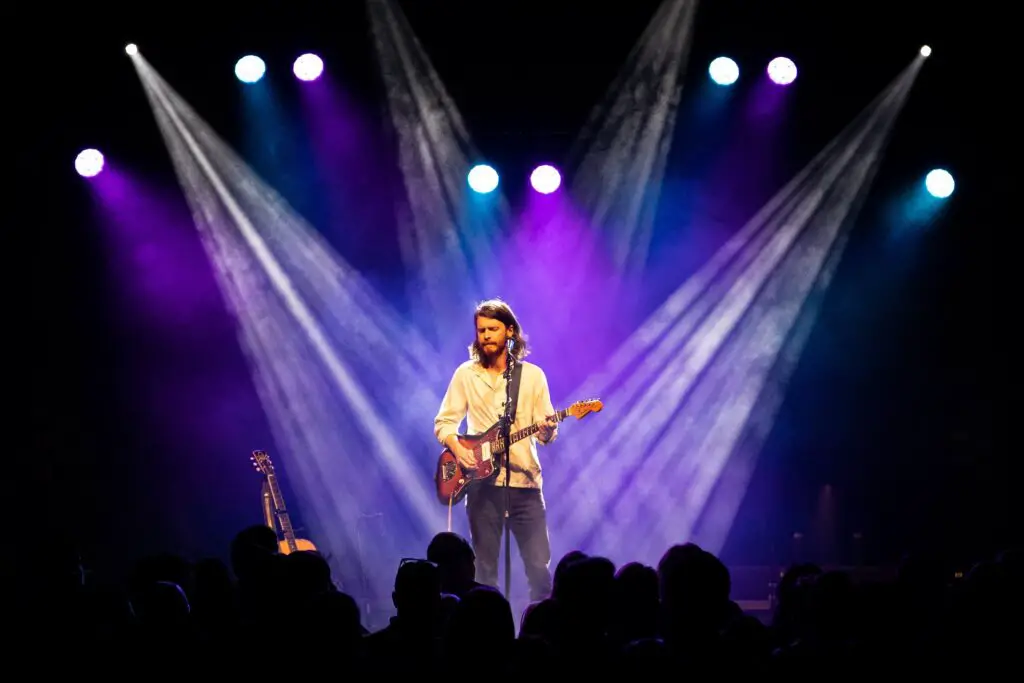 Ben was performing solo with his acoustic or electric guitar and beating his foot on his stompbox (electronic kick drum). He successfully encouraged a sing-along to his 2020 single 'Call Me When You Land.' He finished off his short half-hour set with a catchy new song 'Monochrome.'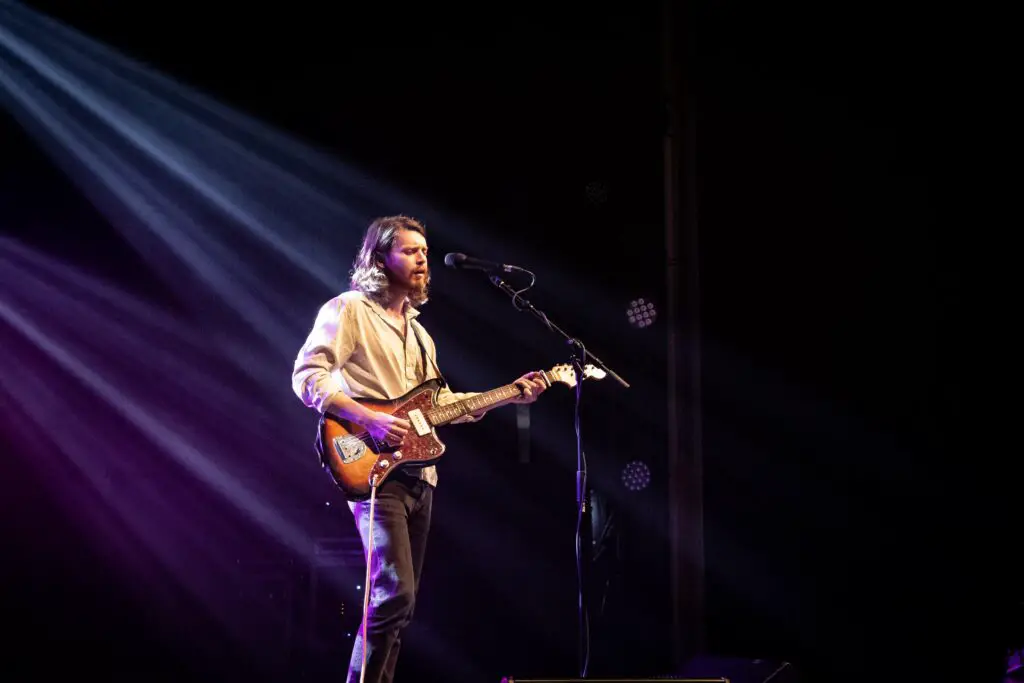 Passenger is the stage name of Michael Rosenberg, who decided to keep the name of his folk-rock group Passenger after its breakup in 2009. And although Passenger was playing his acoustic guitar and stompbox, his two-hour set was full of energy.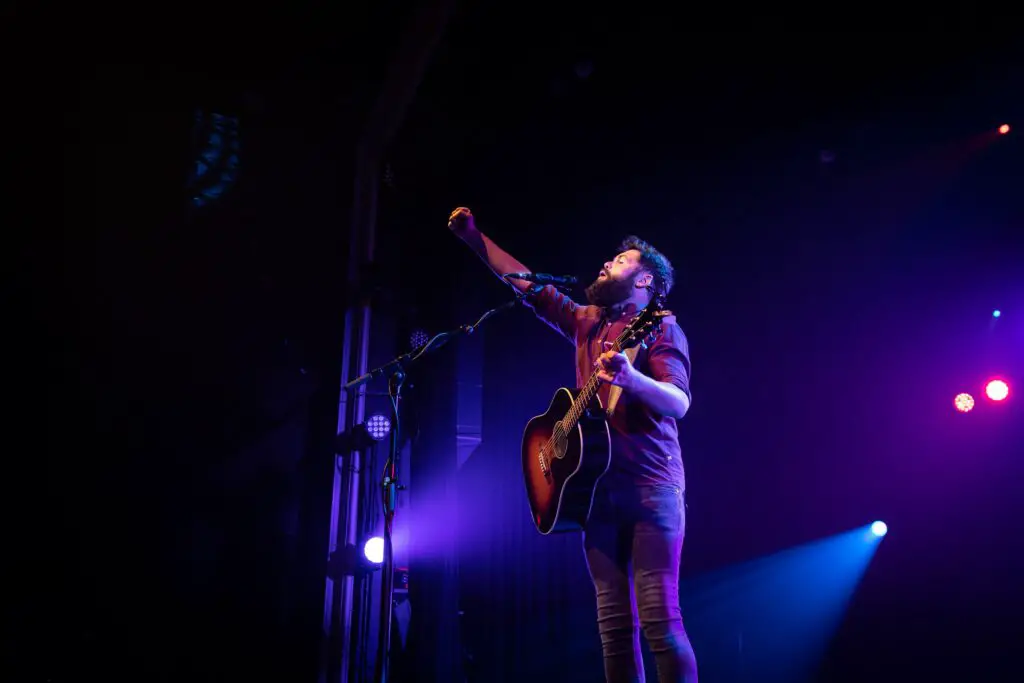 Passenger loves interacting with his fans, and they seemed to love that his discourse was laced with many expletives. Particularly when he introduced his song 'I Hate', where he listed off annoyances that he can't stand: "ducking racism", etc… (to be clear, no, he didn't say "ducking"; stupid autocorrect!)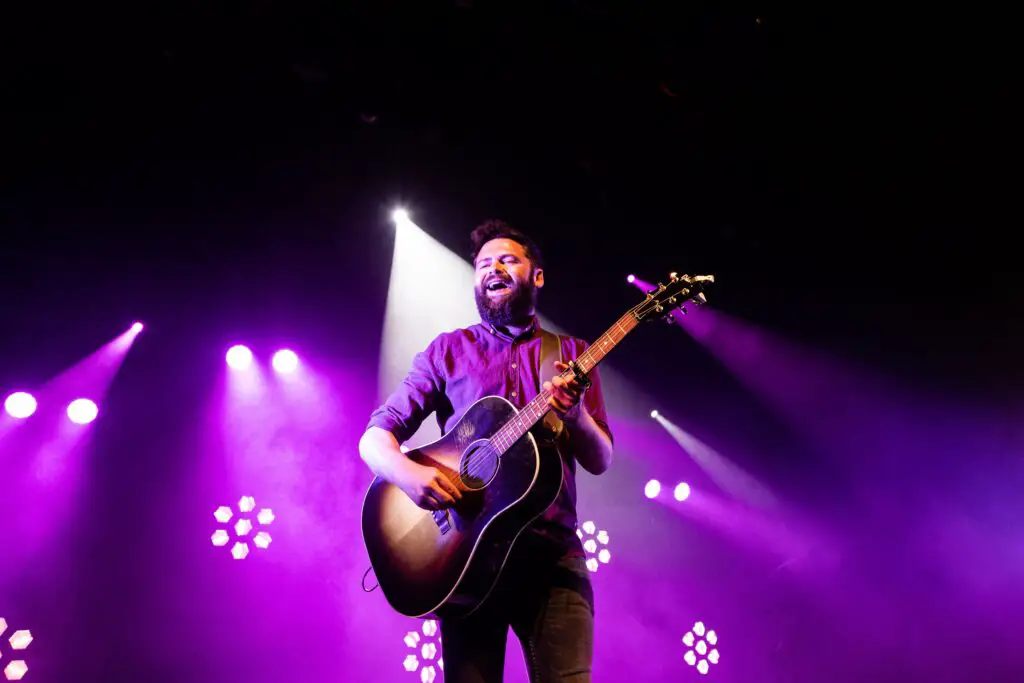 Passenger is not pretentious, he is quite aware that he has one huge hit single, albeit one of the biggest singles and most-watched videos on the planet with over 3 billion views. But he is very grateful that he has had the opportunity to create such a popular song and thankful that his fans have embraced it. He talked about "playing at Ottawa Bluesfest on a stage opposite the great Canadian artist Bryan Adams with his numerous hit songs, against this Brit with one hit single." The crowd laughed along with him and lit their cell phone lights as he covered Bryan Adam's single 'Heaven', which then flowed into 'Let Her Go'. All the fans loved it and sang along boisterously.
It was a night filled with great interaction between the artists and their fans, often with humour, and beautiful music.