Pressing my own vinyl record with Viryl Technologies
The vinyl resurrection, now in its 11th year, remains so strong that new companies are being created to feed the demand. Viryl Technologies of Toronto, which has been online for a couple of years now, is not only in the business of pressing records, but they're also manufacturing new pressing equipment.
While most record pressing plants are using tried-and-true technology and equipment (some of it ancient), Viryl is one of two companies in the world designing and manufacturing this equipment. And business is booming.
Viryl is building and shipping two to five of their record pressing units every month. At any one time, they have $2.5 million inventory. And not only are they improving on existing pressing technology, but they're also moving things down the field with new innovations like the new upcoming HD-Vinyl technology that uses lasers for cutting the stampers used for pressing records. (They have a deal with Jack White's Third Man Records, too.)
Earlier this month, I got a tour through their factory/manufacturing plant in Etobicoke where I get to press my own record.
The first thing on the tour was this old-school cutting machine. Built in East Germany in 1971, it contains a crude computer that guides a cutter head as it digs the grooves into a master version of the record. That master is then used to create a metal stamper, which is a negative image of the record.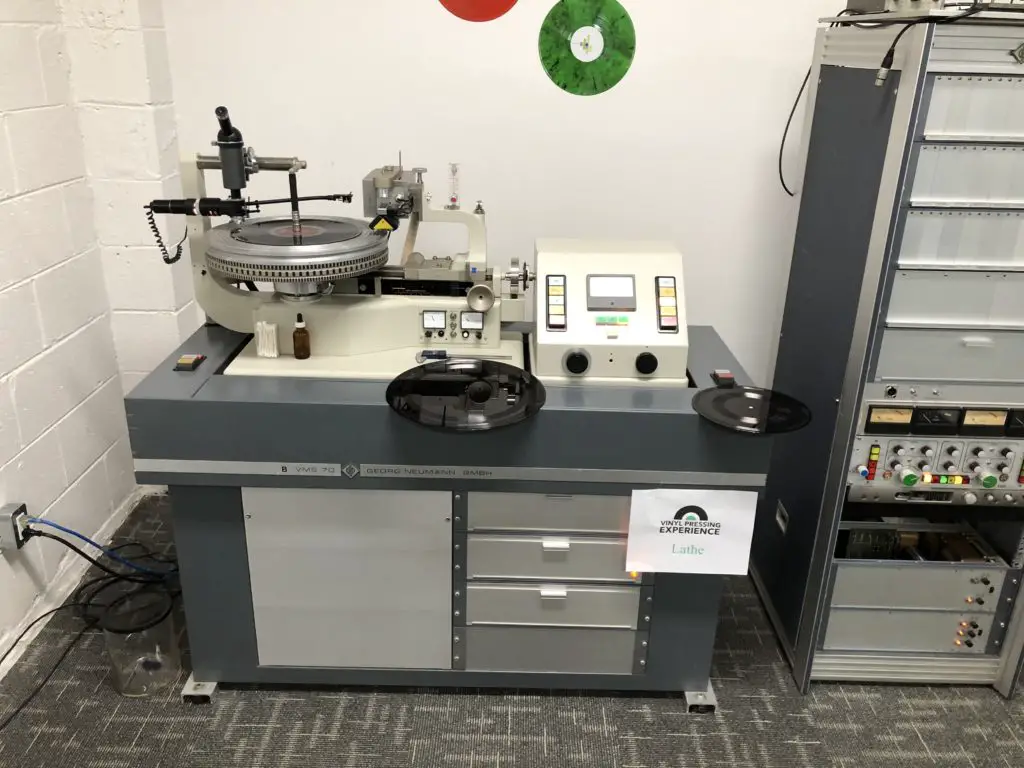 A hunk of polyvinyl chloride goo called a puck is taken from an extractor (the machine on the left), and placed on the spindle in the press (the middle machine). It then squished the puck into a record using the metal stamped to create the grooves. While this is pretty old-school, an experienced operator can make up to 88 records an hour. Once pressed, the record is placed in the trimmer (within the cage on the right) which gets rid of the jagged remnants around the record's circumference.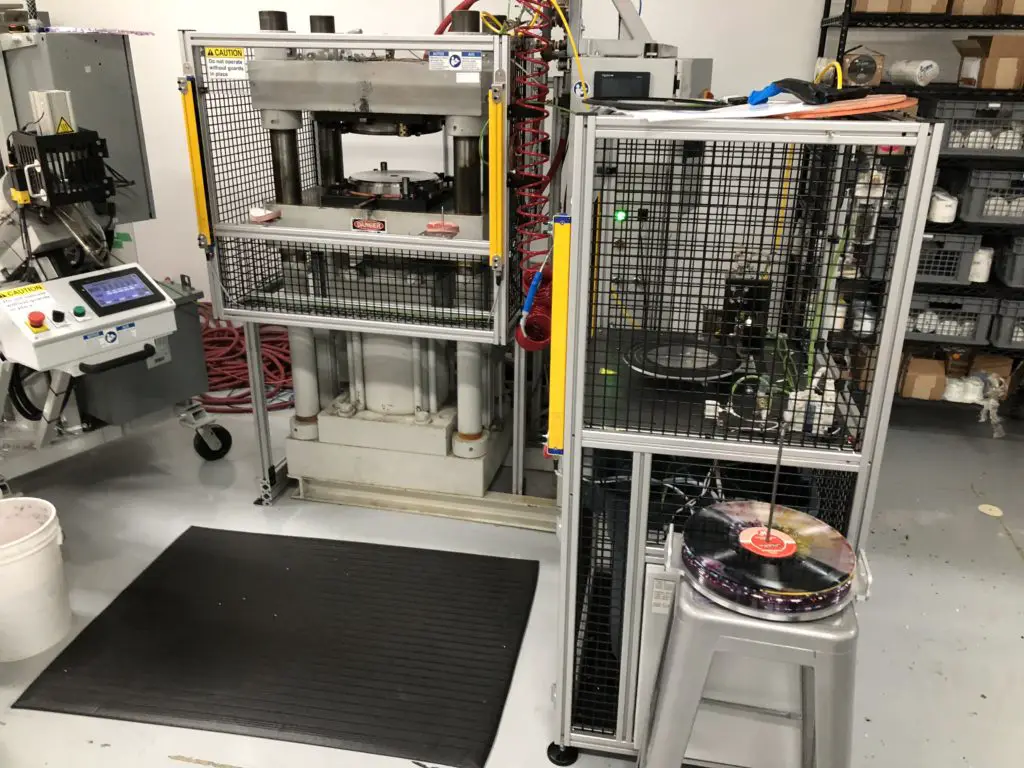 By placing coloured pellets of vinyl on the puck before you press it, you can make a psych-y sort of pattern. Here's the whole process.
Here's my creation.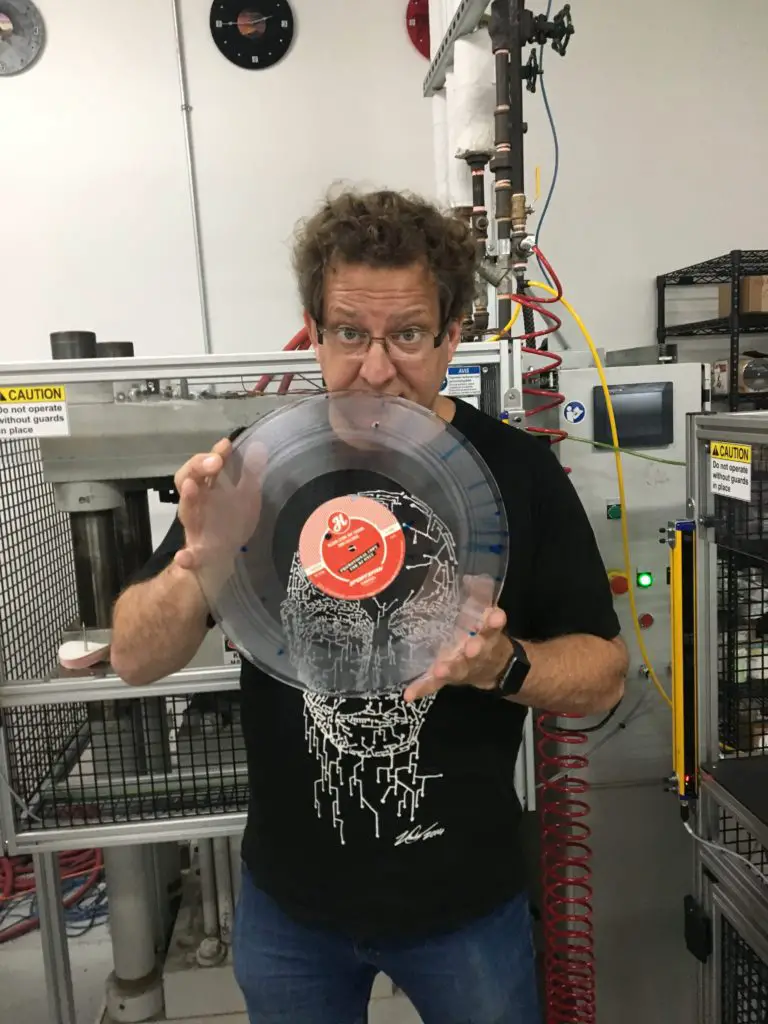 Here's one of the two mass-production machines Viryl has in operation which they call "WarmTone." This one machine can press 7-inch and 12-inch singles as well as LPs.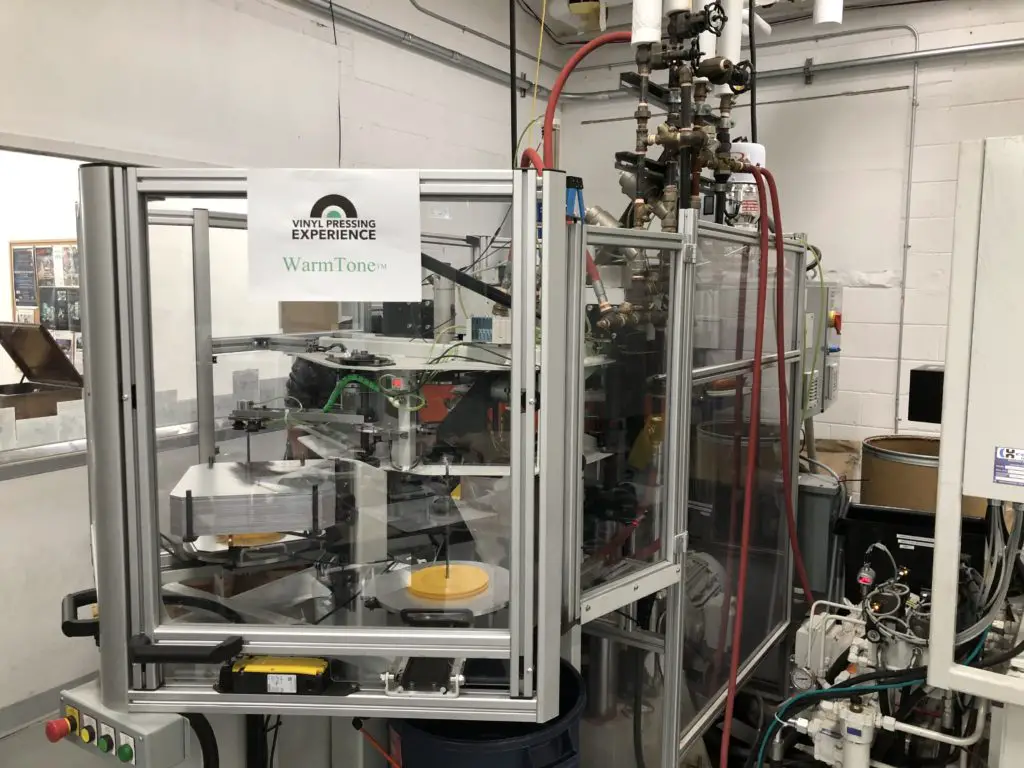 Here's a look at Viryl's factory floor.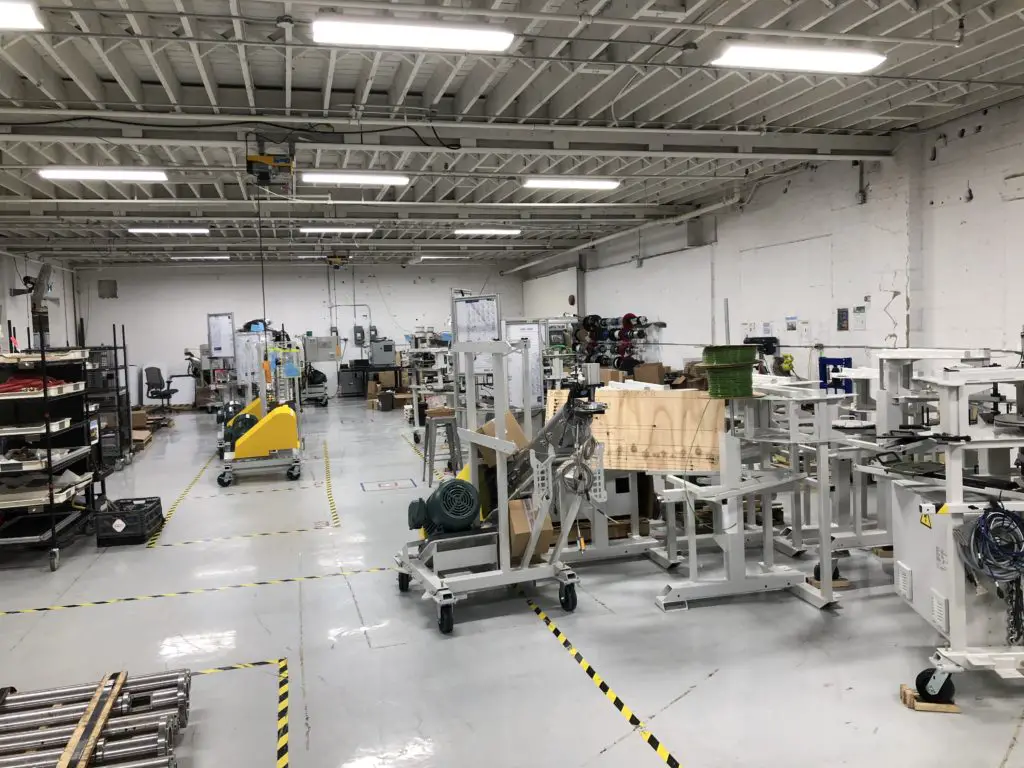 If you're in the business of vinyl, it would be definitely worth your while to contact Viryl. Start by contacting Rob Manne at [email protected]