Radioplayer is Finally Coming to Canada. This is a Big Deal for the Industry.
It used to be that the only radio stations anyone could tune in were the ones in their local area. FM stations had a range of 100 miles on a good day. AM stations could reach further (especially during winter nights thanks to something called "ionospheric skip") but were hampered by inferior audio quality.
The first opportunities to listen to faraway radio stations came with cable TV. Some providers provided a tier featuring stations from across the country. (Back in those days, I used to get calls at CFNY-FM/Toronto from places like Vancouver from people who listened through their TV.) But the big breakthroughs came with the Internet, starting with RealNetworks, which created RealAudio so that founder Rob Glaser could listen to play-by-play of his favourite baseball games.
From there, radio stations started streaming through their websites, issuing dedicated apps and being aggregated through applications such as TuneIn Radio. And lest we forget companies like iHeartRadio who created delivery systems for their stations (Bell has iHeartRadio Canada; expect to hear a lot more about them in the coming days.)
A few years back, UK broadcasters got together to create Radioplayer, a site that put all British radio–some 400 stations–in one place on desktops, mobile phones and (presumably) car dashboards. This was a pushback against sites like TuneIn, which, while effective and efficient, took control of streams away from stations.
Canadian broadcasters took note and began to work towards launch Radioplayer Canada. That time has arrived.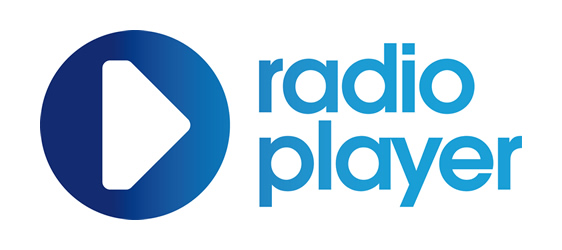 From the press release:
Canadians, this announcement will be music to your ears! A free app is on the way that will give listeners from coast-to-coast access to nearly every style of music, news, talk, and entertainment content from close to 500 stations on any connected device, at any time of day, from anywhere.
Radioplayer, a UK based digital radio streaming service, has joined forces with Canada's leading radio broadcasters to bring Canadians free, easily accessible digital radio on any connected device. Launching later this year, Radioplayer will allow Canadians immediate access to their favourite English and French entertainment, news, sports and talk radio stations powered by 15 Canadian radio broadcasters. Launch date to be announced in the coming weeks.
Read the rest of the press release here.
Here's a list of participating Canadian broadcasters:
Central Ontario Broadcasting
Clear Sky Radio
Cogeco
Corus
Durham Radio
Golden West
Harvard Broadcasting
Larche Communications
Newcap Radio
Pattison, Rogers
Rawlco Radio
RNC Media
Saskatoon Media Group
Vista Radio
Bell's 100+ radio stations aren't part of this, of course, because they have iHeartRadio.
Let's get this thing launched–and let's make sure it ends up on the dashboard for infotainment systems in cars. In a prominent spot, too.