Remembering The Police Picnic, 40 years on
Not too far from where I live now, there's an Esso gas station in front of a field that will soon be developed into housing and condos. But in 1981, that intersection on Trafalgar Road in Oakville–then called The Grove–was the site of The Police Picnic, a New Wave-theme festival.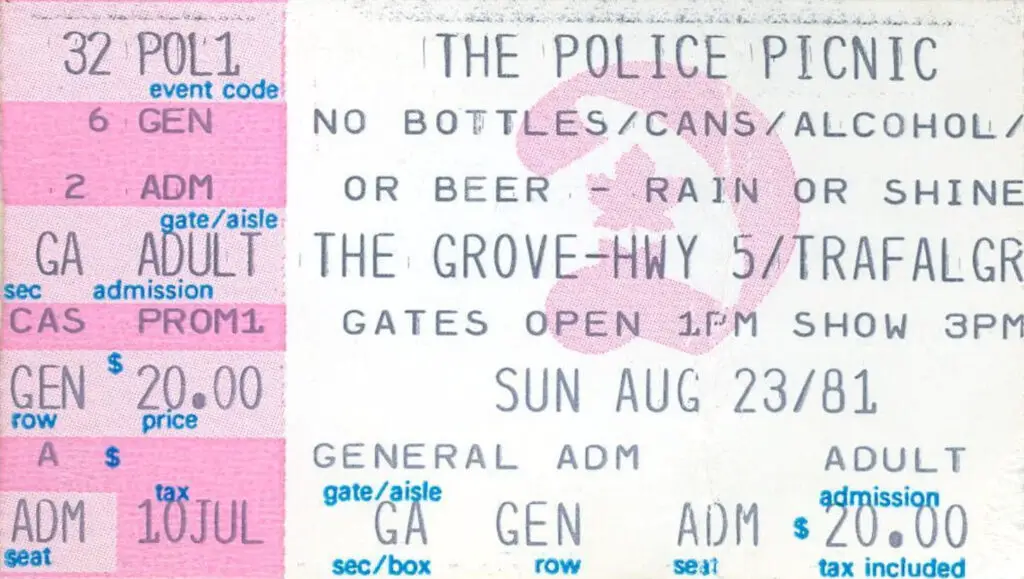 Starring The Police, the one-day affair also featured Killing Joke, Iggy Pop, The Go-Go's, The Specials, Oingo Boingo, and the Payolas. The date was August 23, 1981. Attendance? About 25,000. And it all went pretty smoothly, actually.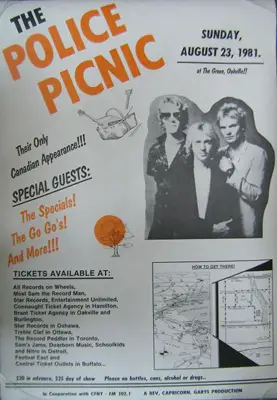 Want to hear the Police from that day? Absolutely.
A good write-up on the ven can be found here.