Rock My World Canada, chapter 176: Vann "Piano Man" Walls
[Mike Carr has created a catalogue/reference work featuring all kinds of Canadian rock and alternative releases from the past few decades. Check out his a massive volume on Canadian music history entitled Canadian Alternative & Indie Reference and Collector's Guide. It's an incredible discography of hundreds of bands. See below to see how you can help him achieve this.– AC]
Vann "Piano Man" Walls (born Harry Eugene Vann, 24 August 1918 – 24 February 1999) was
an American rhythm and blues piano player, songwriter, studio musician, and professional recording artist. He was a long-standing session player for Atlantic Records, appearing on hits by artists including Big Joe Turner, Ruth Brown, and The Clovers. Walls performed under a number of different names and is variously credited as Van Walls, Harry Van Walls, and Captain Van. He led the Harry Van Walls Orchestra, and also performed with Doc Starkes and His Nite Riders, and as Le Capitaine Van. It was while in Montreal in the early 1960s that Walls met his future wife, Ruth Palevsky, who ran the kitchen at the Black Bottom, an after-hours jazz club in Old Montreal. They married in 1963, and Walls stayed in the city, dropping into obscurity after the Nite Riders broke up in the mid-1960s. By the 1970s, he was reduced to touring small towns in Quebec, and playing taverns and small-time gigs at venues such as Royal Canadian Legion halls in Montreal. Walls died of cancer in Montreal, on February 24, 1999. He played piano in the cancer ward almost until the day of his death.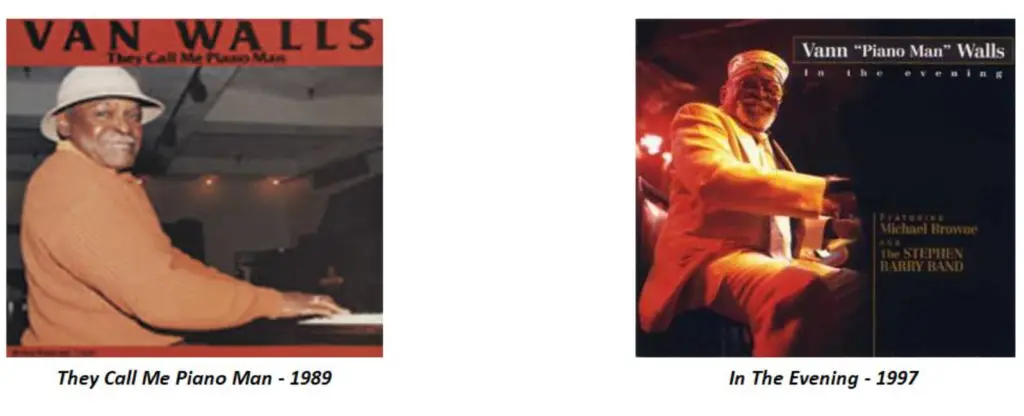 Find out more about this artist and hundreds of other Canadian artists in the softcover edition of Canadian Alternative & Indie Reference and Collector's Guide. Get your copy here. Follow Mike on Facebook and Twitter.
Help Mike continue his work by becoming a Rock My World Canada Patreon patron. Support Canadian music history!