Rock My World Canada, chapter 232: Hidden Cameras
[Mike Carr has created a catalogue/reference work featuring all kinds of Canadian rock and alternative releases from the past few decades. Check out his massive volume on Canadian music history entitled Canadian Alternative & Indie Reference and Collector's Guide. – AC]
The Hidden Cameras from Toronto are an indie pop band. Fronted by singer-songwriter Joel Gibb, the band consists of a varying roster of musicians who play what Gibb once described as "gay church folk music". Their live performances have been elaborate, high-energy shows, featuring go-go dancers in balaclavas, a choir, and a string section. The band's first album, Ecce Homo, was released independently in 2001 on EvilEvil. It was after this first release that Gibb assembled a band and they began to perform in venues varying from art galleries to churches to porn theatres to parks.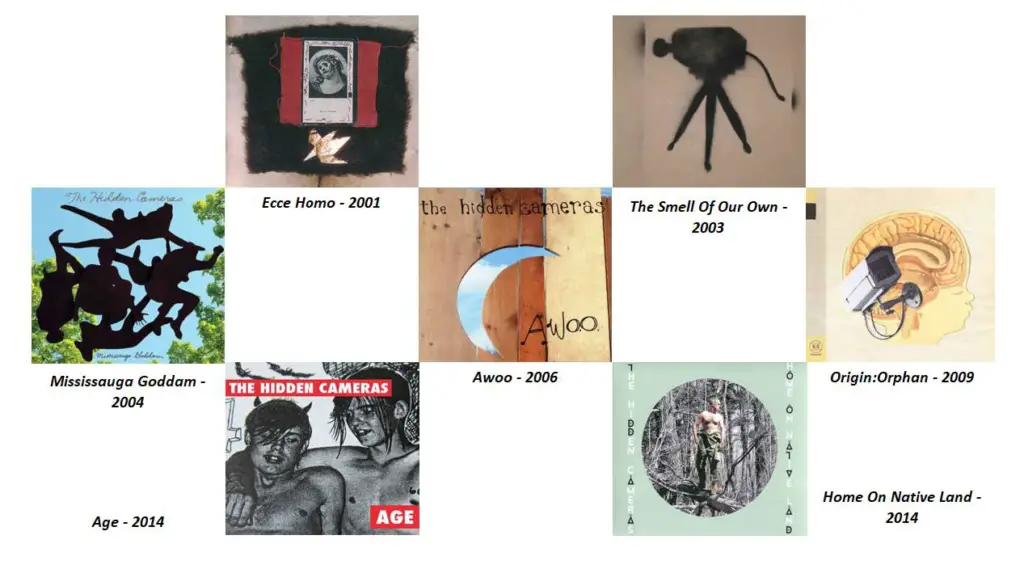 Find out more about this artist and hundreds of other Canadian musicians at Rock My World Canada. Pick up your soft cover edition of our Canadian Alternative & Indie Reference and Collector's Guide here…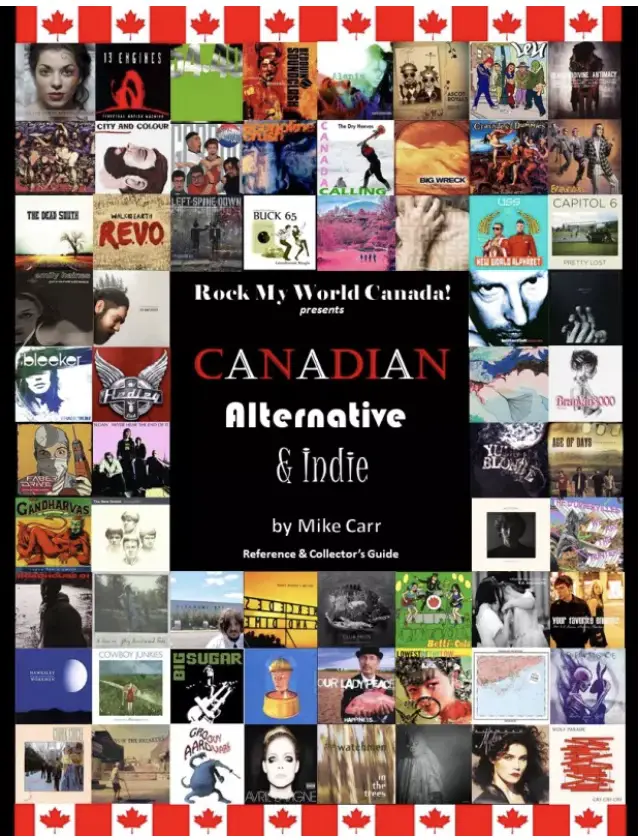 Mike Carr has created a second catalogue/reference work in an ongoing series, this time featuring all kinds of Canadian Blues album releases from the past few decades. Check out Canadian Blues Reference and Collectors Guide. It's an incredible discography of hundreds of blues artists.