Here Are the SOCAN Songwriting Prize Finalists
The finalists for the SOCAN Songwriting Prize have finally been announced. Each of the 10 English and 10 French finalists were determined from independent panels of 15 music industry experts. The experts were asked to nominate two songs from any genre that they thought were the best in the past year by emerging songwriters. To qualify, the musicians could not have released more than two full albums until the end of the eligibility period. The songs were then compiled, judged, and voted by each panel and narrowed down to the final 10.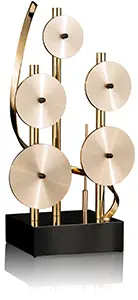 The winner of the SOCAN Songwriting Prize is to be determined by online and social media voting. There will be both an English winner and a French winner. Each winner will get $10,000 cash, a choice between two brands of Godin Guitars (a Seagull Artist Studio CW guitar or Godin 5th Avenue Jazz guitar), a Yamaha PSR-S970 keyboard, and a $500 gift card from Long & McQuade.
You can vote for two weeks between June 9-23, 2016, at socansongwritingprize.ca for the English nominees or prixchansonsocan.ca for the French nominees. Or if Twitter is more your thing, use #mySSPvote and identify the musicians name in your tweet. You can vote one time daily on each platform for both the English and French competitions.
Here are the English nominees:
https://www.youtube.com/watch?v=2DcWo5mDX9g
The 10 French finalists for the 2016 Prix de la chanson SOCAN, the contest's Francophone counterpart are: