Terrible, Terrible Things Can Happen When You Drink Too Much and Pass Out
The sleeping/passed out dude in the picture is Sam Doyle of The Maccabees.  By dint of his wearing a Led Zeppelin t-shirt, it's probably safe to assume he's a fan.  But as he's sitting there unconscious, look who comes along.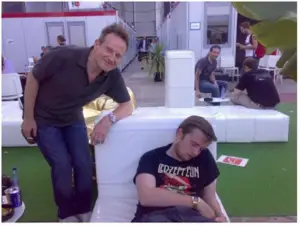 And that's not the only person who dropped by.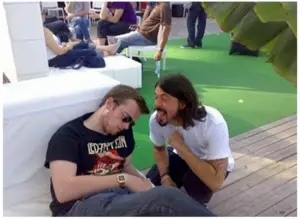 (Both photos via  UPROXX/Imgur)