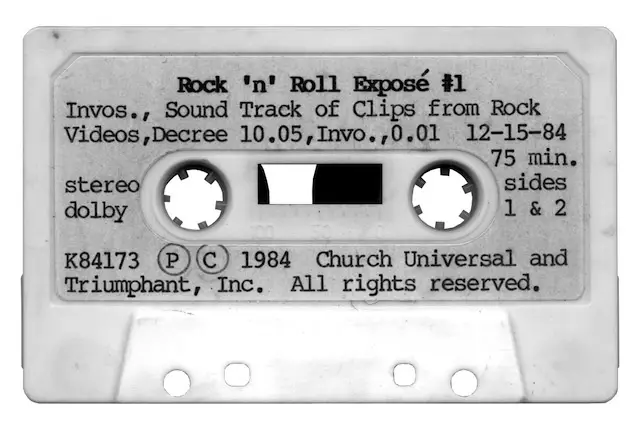 This could be the weirdest thing you listen to all year: Sounds of American Doomsday Cults.  It's a mixtape of recordings from a variety of groups who believe that the world is about to end. Noisey reports:
The cover, which had been copied and posted online along with mp3 files, is austere, an obvious homage to the old Smithsonian Folkways releases—a picture of a lighthouse, lime green and pink background. As far as anyone on the internet knew, there were no Sounds of American Doomsday Cults Volumes 1 through 13. The label, according to the internet, had only one other release to its name: a collection of original tunes by Aum Shinrikyo, the cult that killed 12 Japanese subway commuters in a terrorist attack in 1995.
History and half-researched mythology blend together in the internet's accounting of the Church Universal and Triumphant recording's origins. CUT was a group in rural Montana that was at one time centered around Elizabeth Clare Prophet, who believed herself a reincarnation of Marie Antoinette and Guinevere who could channel a pantheon of saints that included Jesus, Hercules, and Shiva. Pictures show a woman with a perm and a dead-eyed grin—perhaps the most homespun-looking doomsday cult leader of all time. It was Prophet's voice I'd heard leading the chant. The recording originated sometime in the mid-80s. No one knew who had made the recording.
Keep reading. This will freak you out. Take a listen.