The First Portable Personal Music Device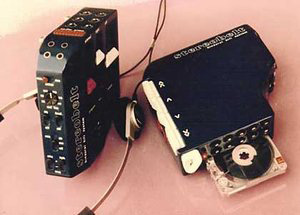 Just about everyone has some kind of portable device that plays music: iPod, iPhone, some other kind of phone, an MP3 player.
But what was the first portable personal music device? If you said the Sony Walkman, you're wrong. A German guy named Andreas Pavel patented a cassette-and-headphones device he called the "Stereobelt" in 1977, almost two years before Sony introduced the Walkman.
When Sony introduced their product, Pavel sued and kept after Sony for more than twenty years until there was some kind of settlement for millions of euros. He then went after Apple and other manufacturers of MP3 players.
Let this be a lesson, kids: make sure you understand patents.