The Most Honest Album Ever Written About a City. Ever.
As someone who grew up 20 miles outside of Winnipeg and spend the first 23 years of my life in and around the city, I'm keenly aware of the culture, climate and politics of the city.
A number of acts have written homages to Winnipeg, mostly complimentary. For example, the Guess Who's So Long Bannatyne is a nod to a street in the city. Decades later, the Weakerthans wrote a song called "One Great City" which is, er, not exactly a civic booster anthem.
Which brings me to an album recommended by Peter.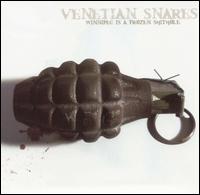 I'd never heard of this album although it was released in 2005.  Here's the tracklisting:
"Winnipeg Is a Frozen Shithole" – 4:32
"Winnipeg Is a Dogshit Dildo" – 3:53
"Winnipeg Is Fucking Over" – 6:25
"Winnipeg Is Steven Stapleton's Armpit" – 2:52
"Die Winnipeg Die Die Die Fuckers Die" – 7:01
"Winnipeg as Mandatory Scat Feed" – 6:49
"Winnie the Dog Pooh (Not Half Remix)" – 4:07
"Winnipeg Is a Boiling Pot of Cranberries (Fanny Remix)" – 4:21
"Die Winnipeg Die Die Die Fuckers Die (Spreading the Hepatitis SKM-ETR Style)" – 5:17
You get the idea.  The album was rereleased digitally through Bandcamp in 2013. Let's have a listen, shall we?