There's a new song for John Lennon and his 80th birthday
Were he still alive, John Lennon would have turned 80 on October 9. To commemorate that event, an event called Dear John, a tribute concert to raise money for War Child UK–will happen online that day, beamed from the Hard Rock Hotel in London. Everything is being organized by Blurred Vision Music.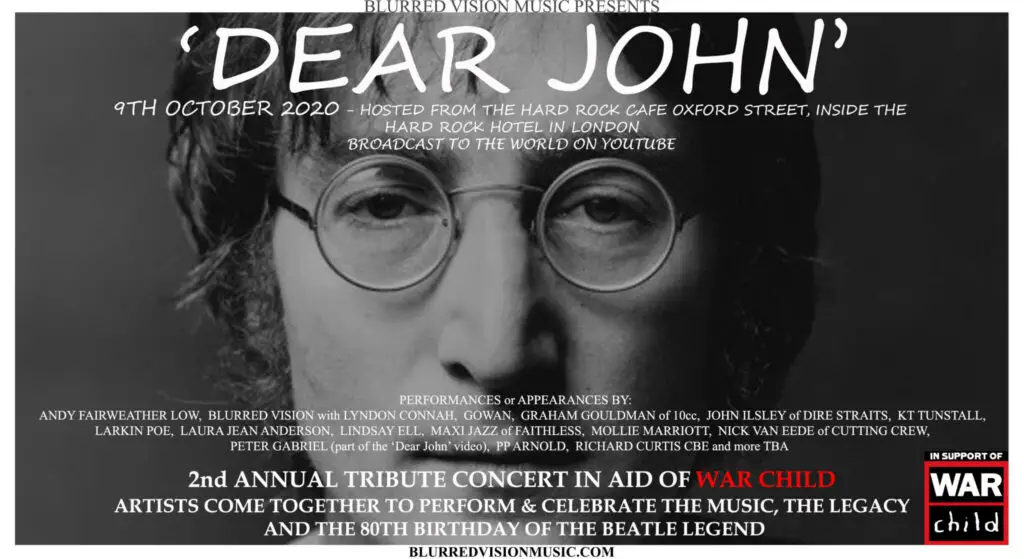 The list of guests is impressive: Gowan, Peter Gabriel, John Ilsely of Dire Straights, guitarist Andy Fairweather Low, and more. There's also this video featuring Gabriel, Marc Almond of Soft Cell, Graham Gouldman of 10cc, Paul Young, Fish, Donovan and others. Take a look.
(Via FYIMusicNews)