UK Rock'n'Roll Landmarks Tour, Day 4 (Tuesday, May 15)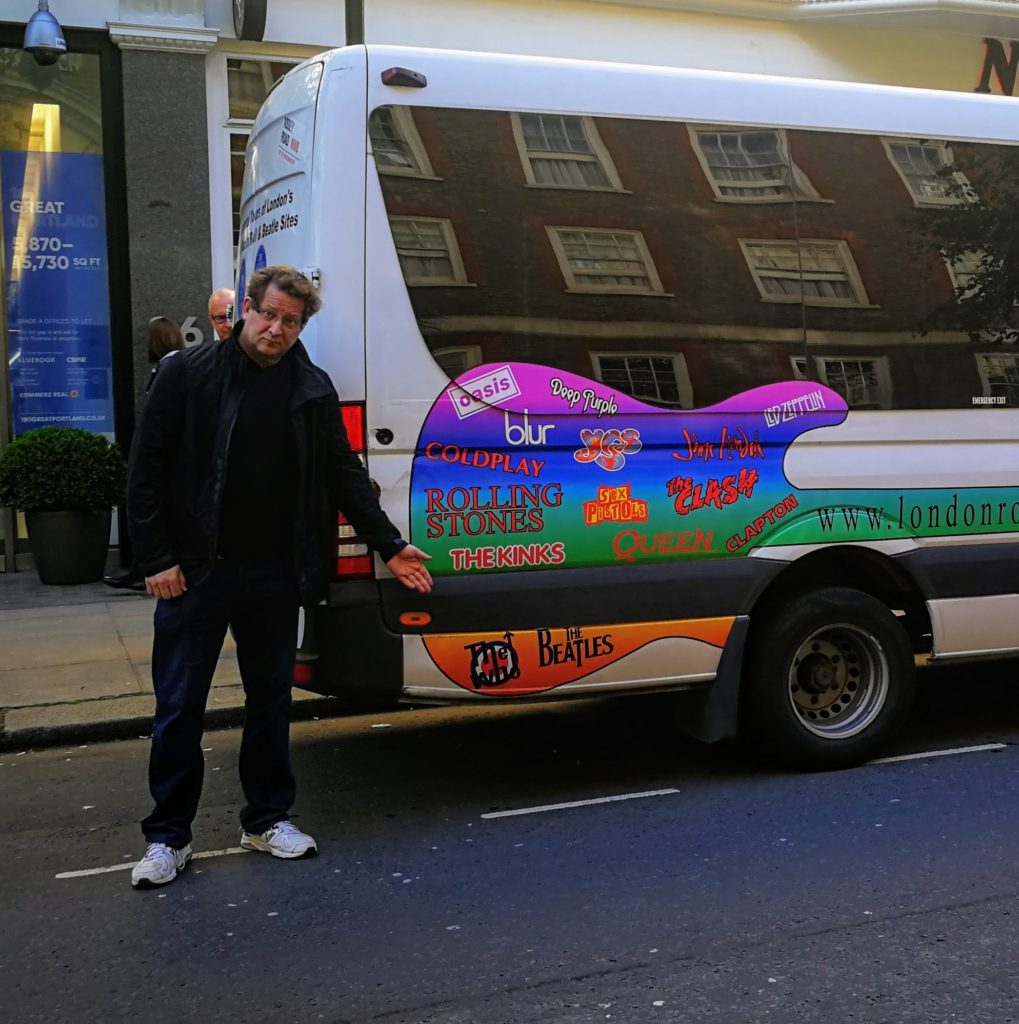 It was another full day with our guide Lee on our private mini-bus as our group continued its tour of rock'n'roll landmarks around London. We dropped in to see a few people.
David Bowie's place, South Marylebone
Bowie lived her twice with one of his early managers. He wrote "Space Oddity" here as well as most of Hunky Dory.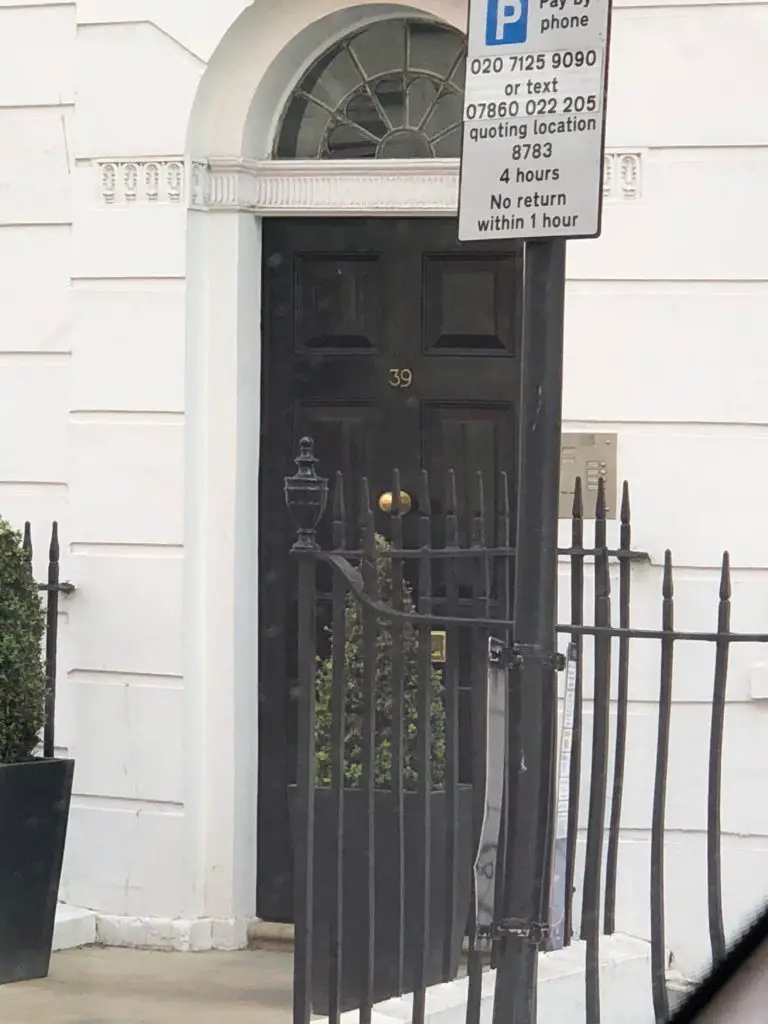 Mick Jagger's place, 13A Bryanstone Mews East
This is around the corner and down a lane from where Ringo Starr had a flat on Marylebone Square. Mick lived there in the late 60s.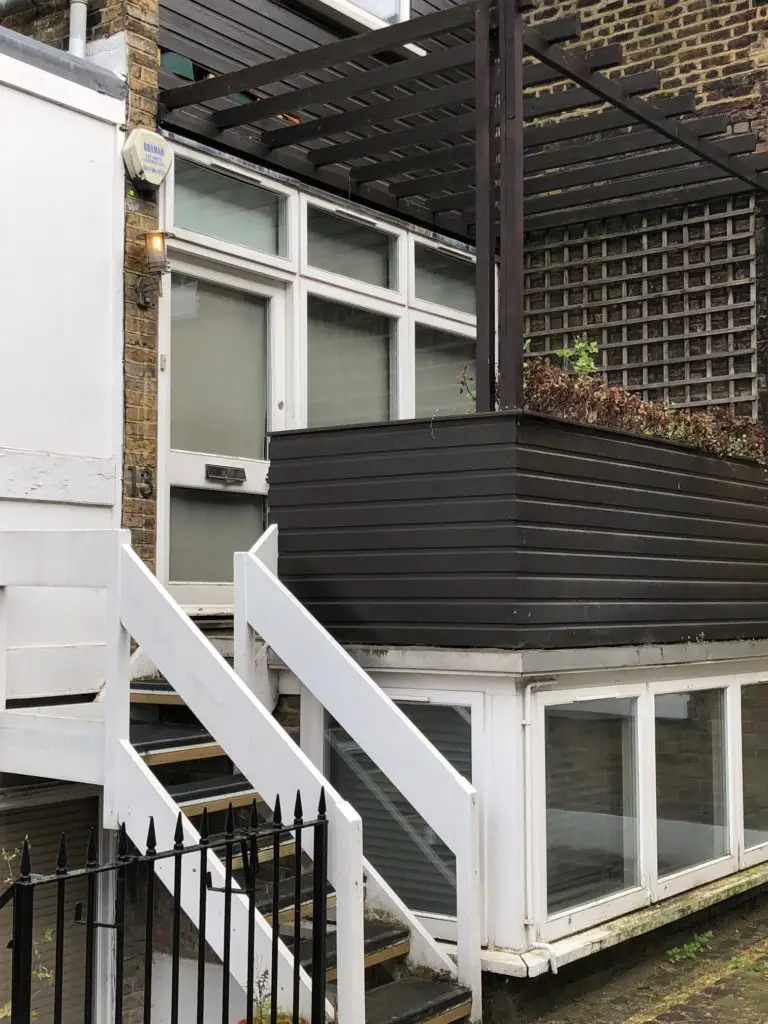 Steve Clarke's last residence, 44 Old Church Street, London
The Def Leppard guitarist died here following years of substance abuse whilst on a six-month leave from the band to get his act together. Maybe he shouldn't have picked a place right across the street from a pub.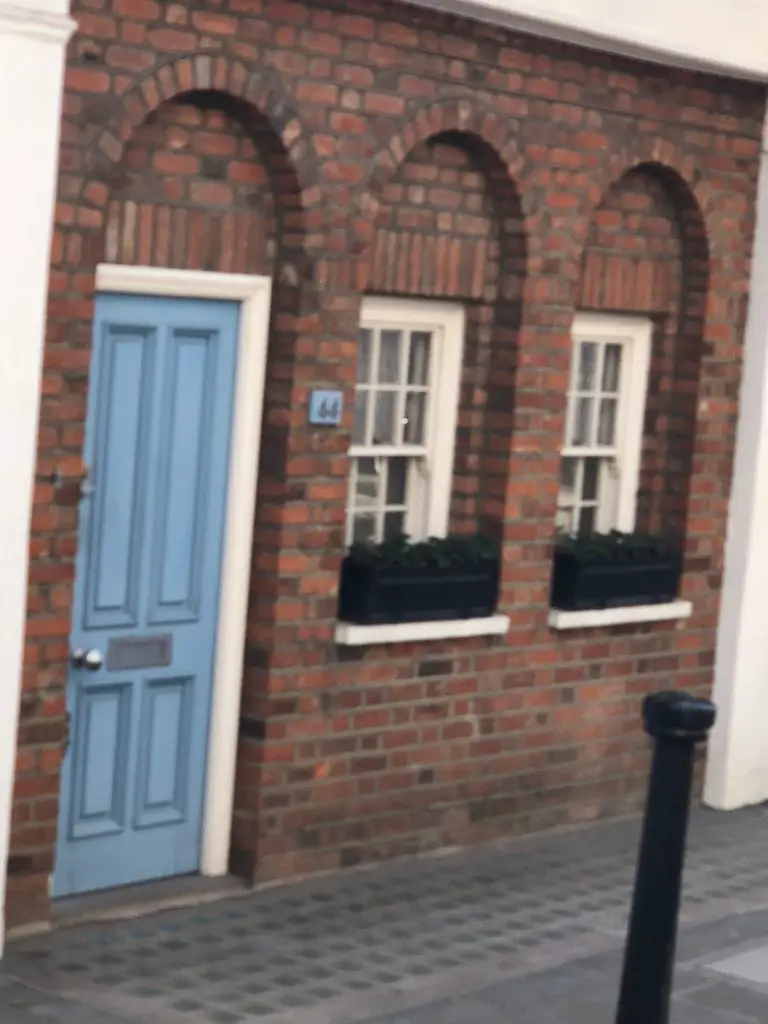 Eric Clapton's home, 36A Old Church Street, London
Just a few doors down is Slowhand's residence. Judging by the open windows, he was home when we drove by. Sadly, he didn't give us a wave. Then again, his silver-grey Porsche wasn't parked outside as it apparently usually is. Probably popped down to the shop for some milk.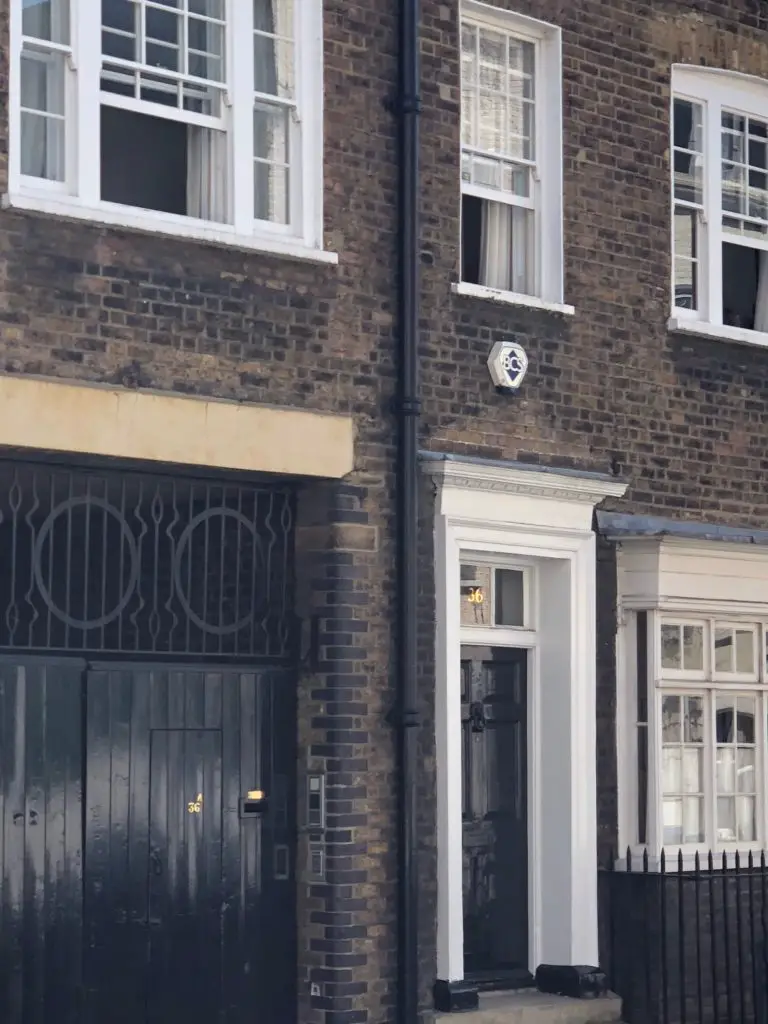 Bill Wyman's Sticky Fingers restaurant, Kensington High Street, London
TIme for lunch. We stopped for burgers at the joint owned by the former Stones bass player.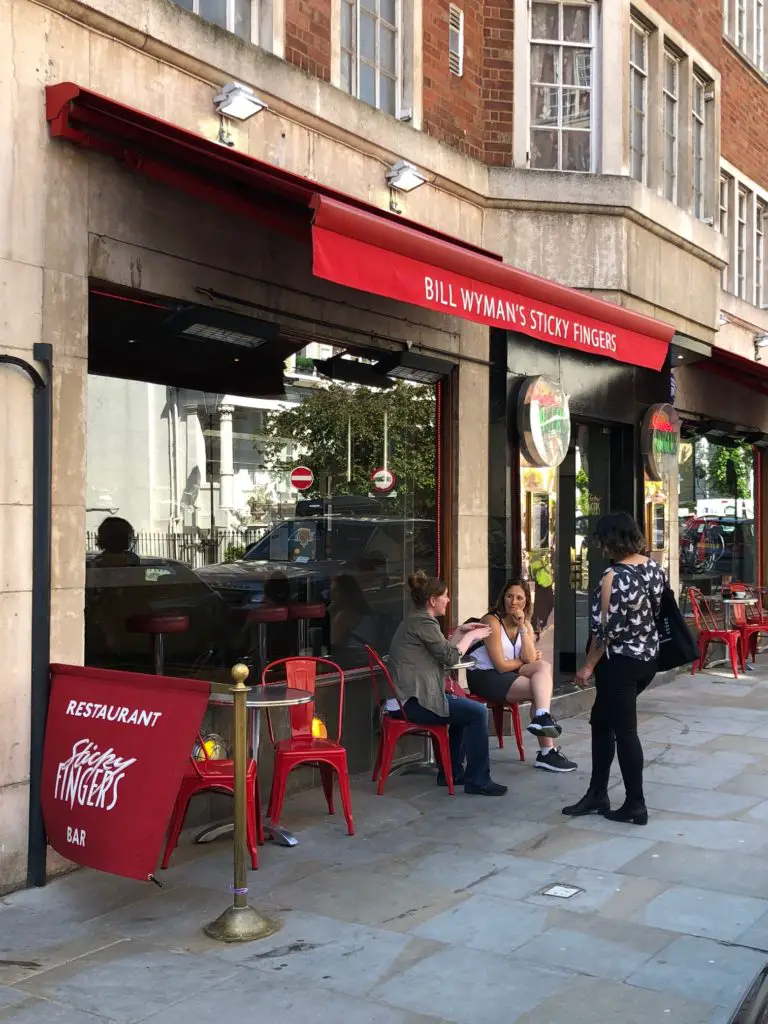 Freddie Mercury's Garden Lodge, Logan Place, London
This was Freddie's home for most of his life. He died here on November 24, 1991. His former partner, Mary Austin, still lives here.
Here's what the compound looks like from above.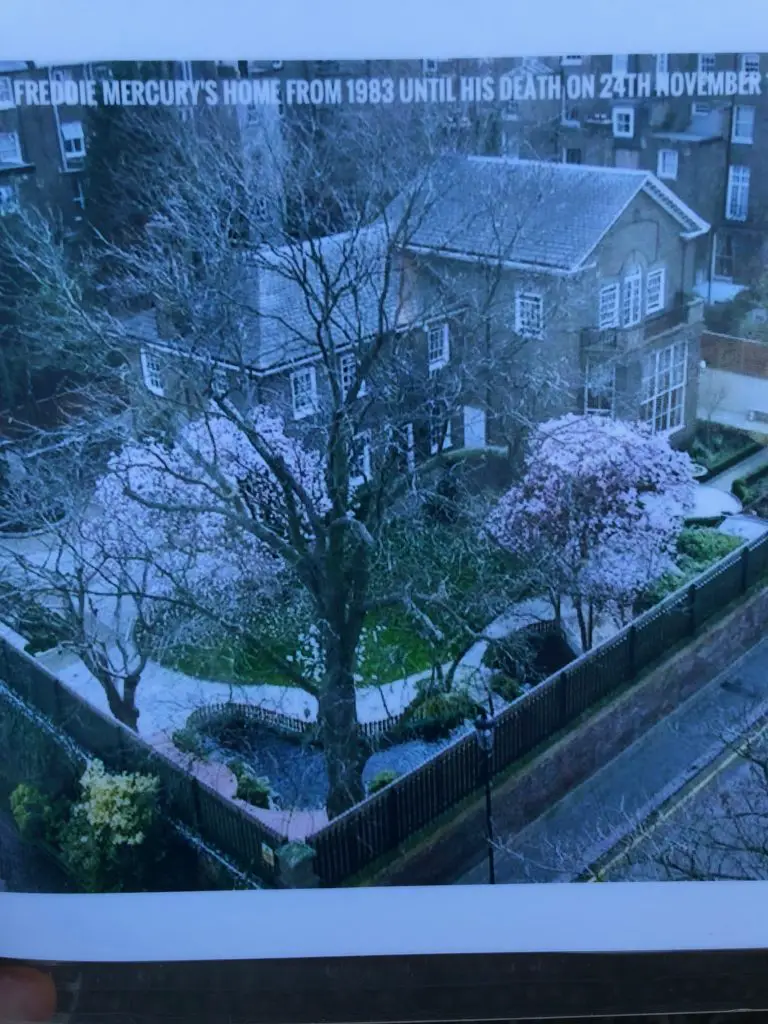 Robbie Williams' house, 31 Melbury Road, London
Williams has a nice pile right on the corner. However…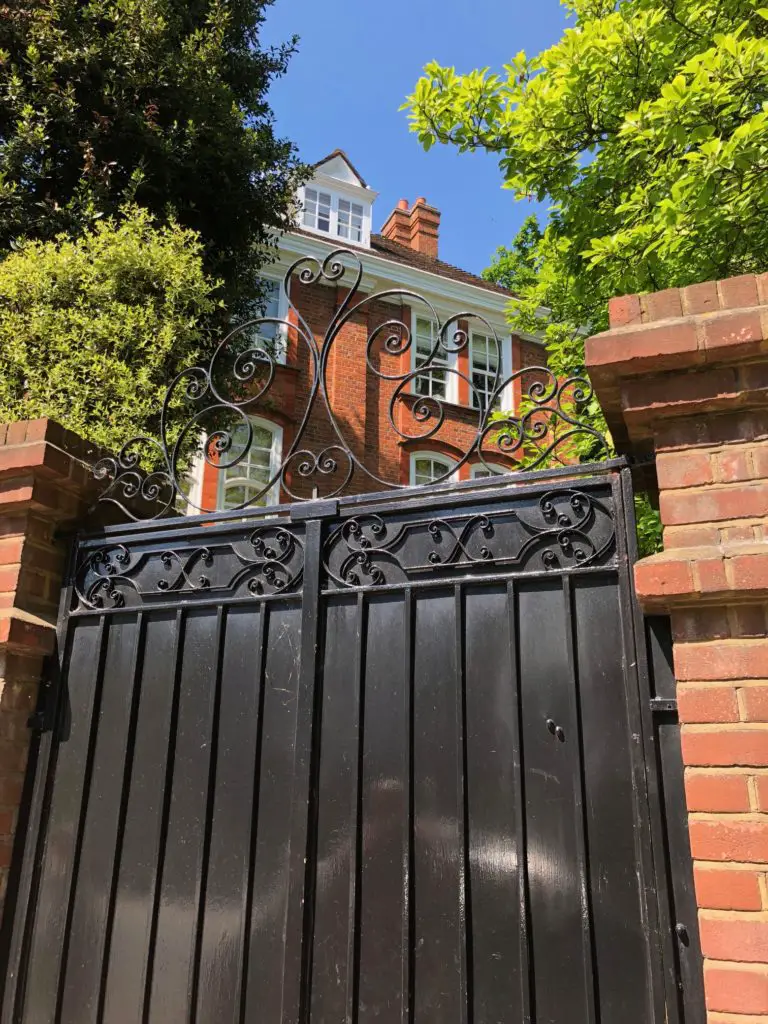 Jimmy Page's Tower House, 29 Melbury Road, London
…Williams isn't getting on with his immediate neighbour, Jimmy Page. Although the two properties are separated by about 20 feet, the two of them have been fighting over Willams' plans to add a cinema and a swimming pool to his back garden. Page maintains that such work would affect the structural integrity of his home, a protected historic site built in 1881. They do NOT like each other.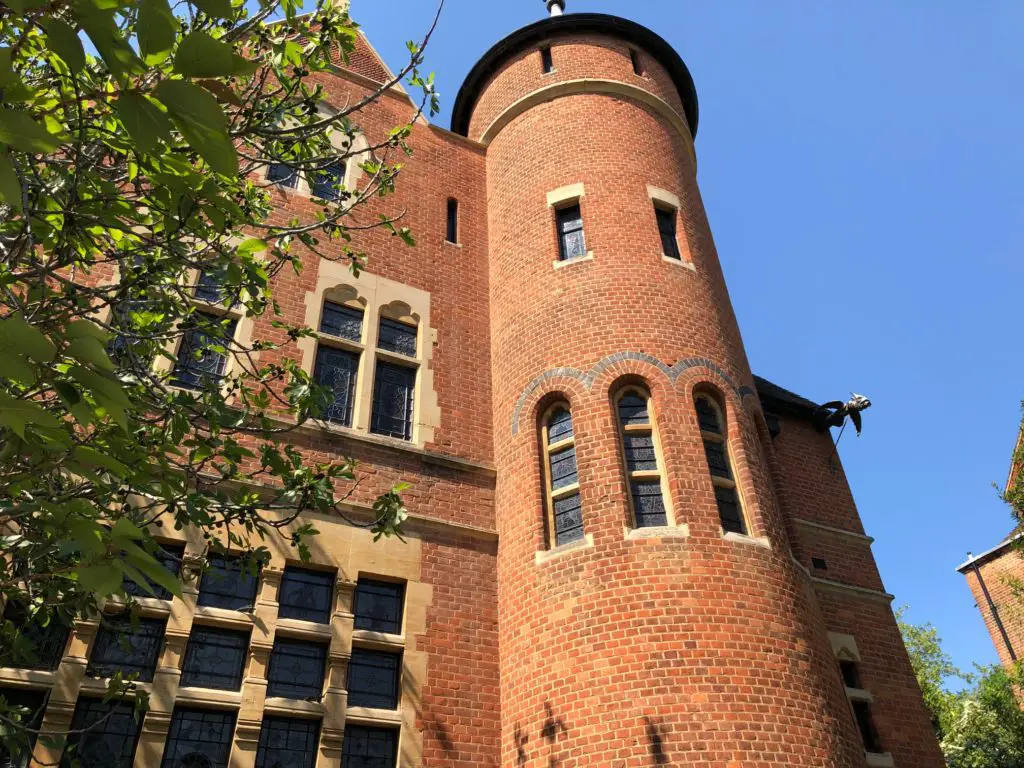 Jimi Hendrix died here, 22 Landsdowne Crescent, London
After a night of drinking, Jimi downed some barbituates and nine sleeping pills. He fell asleep on the lower floor of this flat and died on September 18, 1970.