Wait: 25% of Canadians still don't have ANY kind of mobile phone?
Everyone has a mobile phone now, right? Nope. Look at this chart from Statista.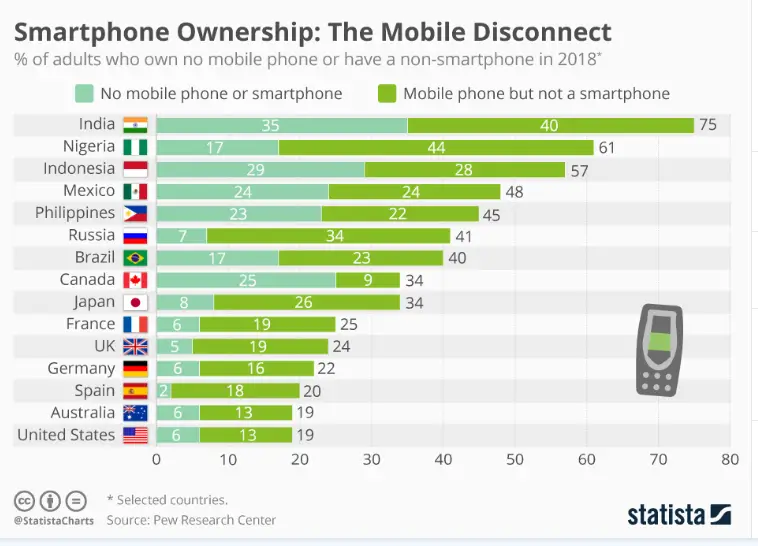 Okay, I get it why 35% of India and 29% of Indonesia don't have any sort of mobile phone. But look which country comes next: Canada.
According to this graph, a full 25% of Canadian adults still aren't part of the cell phone collective. Meanwhile, another 9% are happy with a dumb feature phone (I'm looking at you, Dad.)
Canada is way, way behind the UK where only 5% or mobile-phone free and the US (6%). Even Russia is doing better.
Why? Is it because the cost of ownership of any cell phone is too high? Is it because so many of us still insist on having land lines? Any other theories?
These stats have other implications. For example, it could explain the slower-than-other-countries adoption of streaming music.
Or (see the comment below), the this data could be completely wrong.