A new study seems to suggest that millennials prefer older music from the 20th century
How many times have you said the following: "Kids and their music today, right? What's wrong with them?" "Today's music sucks. It's nowhere near as good as it used to be." "Everything sounds the same now, not like the old days."
That kind of talk is usually dismissed as Grandpa Simpson talk. But a new study says there may be a sliver of validity to these opinions.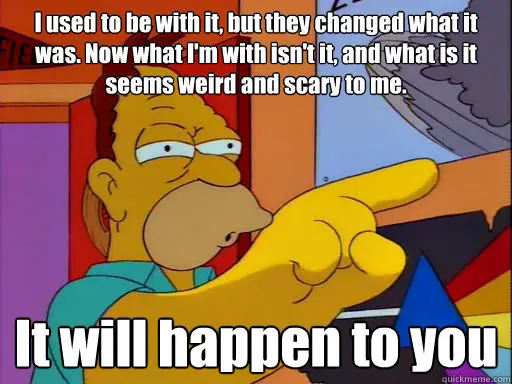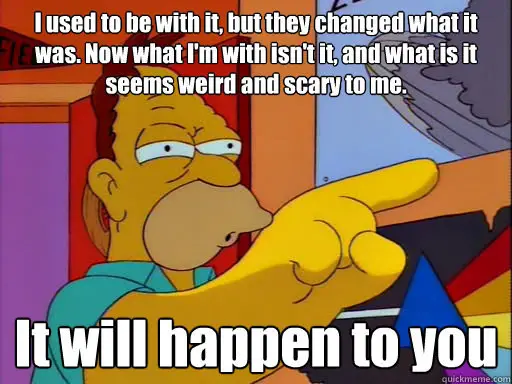 New York University rounded up 643 people between the ages of 18 and 25 to conduct a memory test about music. They tested the group on their ability to recognize big songs from different decades.
What they found surprised them. Songs from the 60s, 70s, 80s, and 90s were more memorable than music released in the 21st century.
To be clear, participants remembered music from 2000 to 2015 more than any other, but recall over things like titles and artists dropped off rapidly over time.
Contrast with their memories of music from 1960 to 1999 which stuck in the heads of the volunteers a lot more strongly. They were able to recognize artists and titles with stable accuracy.
So what does this mean? Tough to say. Some thoughts.
It's possible that older songs are more distinctive than the music of today. Is current music too homogeneous-sounding and bland?
On that topic, maybe it's related to production. A Motown song from 1967 certainly has different sonic attributes than a Max Martin-produced song from 2007.
Is this attributable to rise of streaming? If it's so easy to skip songs (and remembering that attention spans are really, really short today), new unfamiliar songs may not get a chance to make any kind of memorable impression. Then again, researchers discovered a strong correlation between the chances of a song being recognized with its Spotify play count.
We need to be careful about reading too much into this. The study deals with the RECOGNITION of songs, not necessarily PREFERENCE. Some people are interpreting this information as millennials hate their own music. That's not my interpretation.
Another thing to remember is that it is patently unfair to compare today's music with material that's gone through 60 years of filtering. Only the best of the best (and therefore the most ubiquitous of the ubiquitous) is being remembered. That only makes sense, right?
Isn't it good that young people are listening to the music of different eras?
And let's be clear: If today's kids are listening to, say, Queen, they're only listening to their biggest songs. They're not going deep into albums.