Walmart children's toy swears and sings about doing coke
Walmart has pulled a dancing cactus–apparently an educational toy–that sings songs in three languages. Unfortunately, the song it sings in Polish is very sweary and talks about depression and doing lines of cocaine. This went unnoticed until a Polish grandmother from Brampton, Ontario, bought one as a present.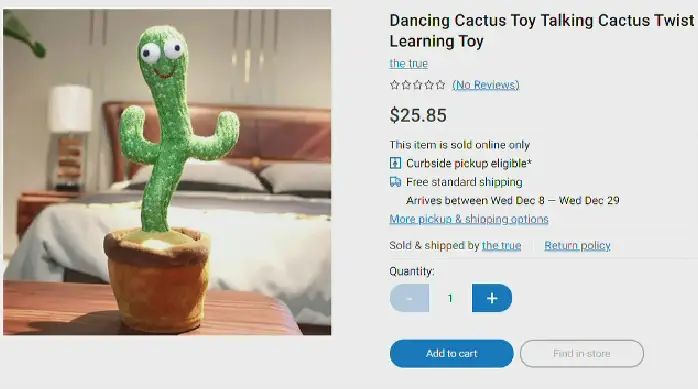 There is an explanation. The sweary coke song is by a Polish rapper named Cypis. He says the Chinese manufacturers of the cactus used his song without permission and is now suing.
Here's the full news report.
Via CTV