Want: My Own Copy of the Voyager Golden Record
The two rarest and most unattainable records are the golden discs curated by Carl Sagan aboard the two Voyager spacecraft. The 12-inch phonograph records, featuring sounds of Earth that might one day be heard by aliens, are waaaaaaay out there. At last check, Voyager 1 is 20.4 billion miles away while Voyager 2 is a pokey 16.7 billion.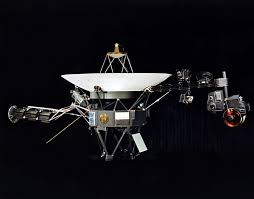 Until Kang and Kodos retrieve these records and put them up for sale on Discogs (0r until V-ger decides to return to Earth to find The Creator, requiring intervention from the USS Enterprise), terrestrial collectors will have to make do with reasonable facsimiles. Enter the Voyager Golden Record: 40th Anniversary Edition.
Check out the official Kickstarter page if you'd like a piece of this action.
(Thanks to Peter for the link.)