Where Is Radio Going in the Tablet World?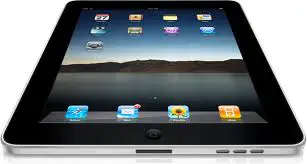 From radio consultant Mark Ramsay's blog:
While penetration of tablets obviously can't compare to penetration of mobile phones (and even smart phones), the trends clearly favor more control on more screens in more places for more consumers.
Notably, Millennials are more likely to own or use tablets than HD radios or satellite radios. We can assume they're more likely to own and use the conventional radio than a tablet, but given the role that tablets play in their lives it's clear that these devices (like mobile phones) will steal attention and usage away from radio unless radio's "ideas" are integrated into the experience of these devices.
Never one to sit on the sidelines in the face of digital opportunities, CBS Local Digital media this week released a new app called "YourDay" which aggregates "a steady stream of local sports, news, lifestyle, weather and traffic information, all of which can be shared by Facebook, Twitter and email" for each of CBS's local markets.  It is the equivalent of a "local news and lifestyle" site, powered by CBS's digital assets.  This is only one illustration of a broadcaster trying to be where the market is rather than where it may wish the market to be.
It's not just about apps, of course, since a traditional web-based experience has a lot of utility on a tablet.
But the point remains:  Usage will follow attention – and attention is gravitating to tablets and mobile devices which solve a host of entertainment and practical problems for consumers.  And this usage will come at the expense of all other media and tools these consumers use, including radio.  So the challenge for radio is to compel attention in order to compel usage, and to do so on whatever platform I, the consumer, choose.
And you do this with great content across platforms that leverages the relationships you have with your consumers and advertisers today.
To do otherwise, to rest on our laurels, will result in less attention to radio (regardless of its form) and less interest in what it provides.
This is a time of great opportunity, but only for those who rise to the challenge.