Which stars earn the most on Twitter? Glad you asked.
While we mostly hear about celebrities earning big dollars with their posts on Instagram and TikTok, let's not forget that you can make a ton of dosh on Twitter, too. This new commissioned study dug through the Wayback Machine, looking for tweets made by celebrities that they were paid for. They then estimated how much they would have made for those tweets based on the number of their followers.
I've included a couple of charts here. If you want a better look and a few more specialty charts, go here.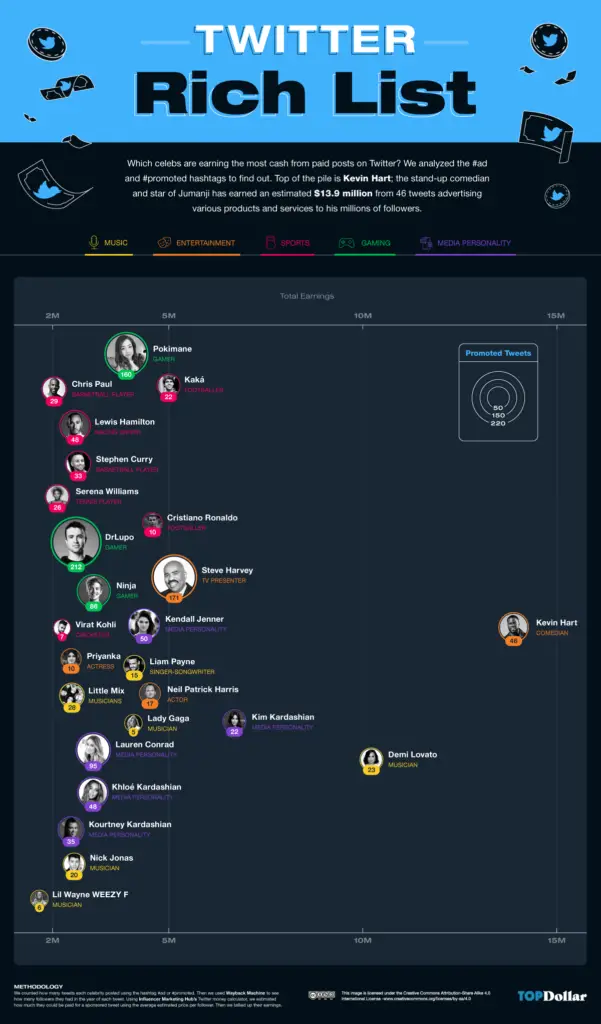 Now let's narrow things down to just music people.