EXCLUSIVE: The REAL Sgt. Pepper Was a Canadian Cop. How a Police Assignment with The Beatles Created a 50-Year Mystery
Was the Beatles' Mythical Bandleader, Sgt. Pepper, Actually a Real-Life Canadian Police Officer?
The Beatles are the most-studied, best-documented musical entity in history. Everything they ever did has been archived on a day-by-day basis, even hour-by-hour. What else could there possibly left to know about them?
Tired of being shuffled about the planet by manager Brian Epstein and screaming fans who couldn't hear a single note, the Beatles decided to stop playing live. For that point on, they would function entirely as a studio band. In November 1966, they retreated to Abbey Road work on what would become their eighth album.
In November 1966, they retreated to Abbey Road work on what would become their eighth album. About halfway through the sessions, Paul McCartney came up with the idea of the Beatles assuming the identity of an Edwardian-era military band, recording the entire album under an alias. That way, he reasoned, the band could be freer to engage in new musical experiments.
Tour manager Mal Evans chimed in, suggesting that the name of this fake group copy that of some of the new bands coming out of San Francisco, such as Quicksilver Messenger Service or Big Brother and the Holding Company. After some discussion, the group settled upon "Sgt. Pepper's Lonely Heart's Club Band."
The project turned into one of the most influential in music history. The album–a sort of a concept record, a fairly new thing–formed the dividing line people "rock'n'roll," the oft-dismissed music of kids that was still considered a fad by many, and "rock," an artform that needed to be taken seriously. From then on, the album became the preferred format with its 40-minute pallet. Yes, the 7-inch single survived, but all the serious music (and all the serious money) was to be made with LPs.
Fine. But let's back up. Who was this Sgt Pepper fellow? Was it an alter-ego of one of the Beatles? Was he a fictitious creature born in Abbey Road's Studio 2? And why the name "Sgt. Pepper?" It's a mystery that has confounded Beatles fans for decades.
One explanation begins with five antique medals that John Lennon is seen wearing in the photo on the Sgt. Pepper album artwork. Those medals belonged to Major Thomas Shaw, the grandfather of former Beatle drummer, Pete Best. Major Shaw was awarded the medals for his service in India, which began in the late 1800s. Lennon, who had long admired the medals back when the Beatles were still playing the Cavern Club in Liverpool, borrowed them from Pete's mom, Mona, for the photo shoot. It's since been speculated that Major Shaw was in the inspiration for Sgt. Pepper.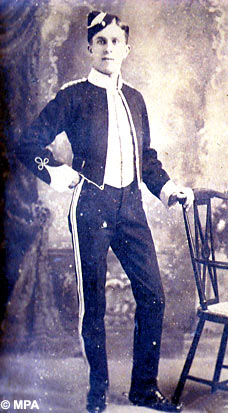 Or maybe not. Let's go back to the album cover artwork. Look at Paul's left shoulder.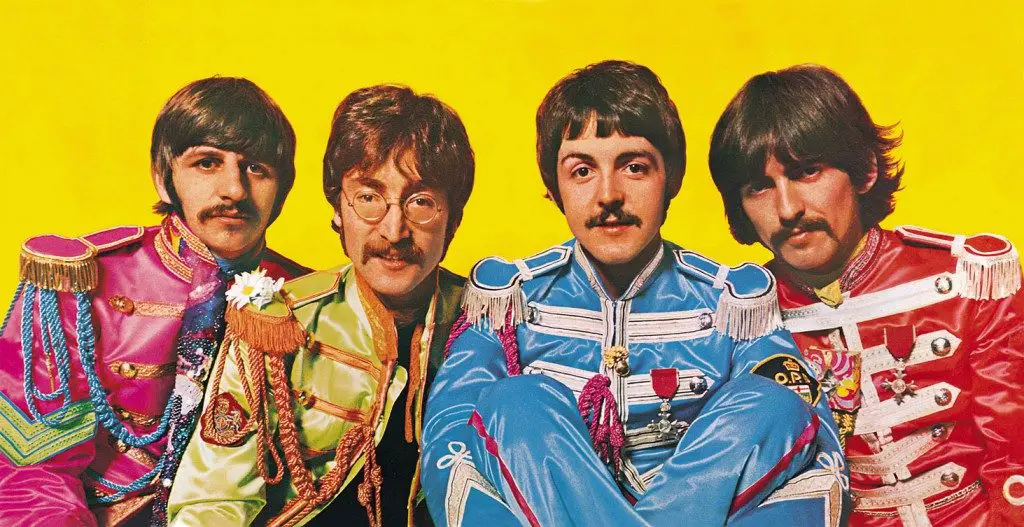 Clearly visible is a patch from the Ontario Provincial Police. How did that get there?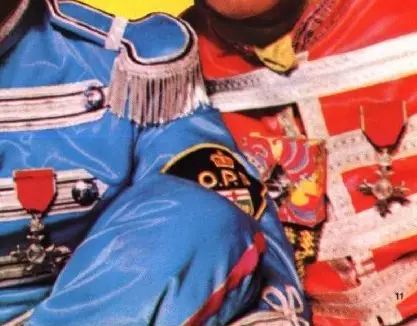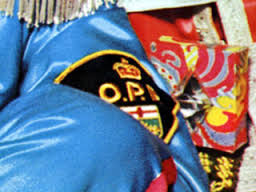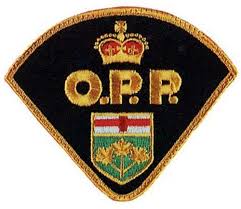 Details are murky, but one story is that Paul was gifted the patch by an OPP officer at Malton Airport (Now Pearson International) in August 1965 when the Beatles were in town to play two shows in one day at Maple Leaf Gardens.
Another tale suggests it was given to John Lennon by an Ontario cop in 1966. Still another story says that the patch was one of four given to the Beatles by an OPP corporal at the airport on September 8, 1964, as the Beatles waited to board a chartered flight to Montreal. According to Piers Hemmingsen's The Beatles in Canada (RED), the corporal's name was Glenn Hickingbottom.
Paul, John and Ringo each personally got a patch while George (who was unwell that day and boarded the plane early to get comfortable) presumably got his later. As far as anyone knows, all the patches were stuffed in a bag with all the other gifts the Beatles received.
Paul certainly doesn't remember where it came from. As he told Life magazine in 1969 when asked about the patch's significance in the Paul-is-dead hoax: "It is all bloody stupid. I picked up that OPD badge in Canada. It was a police badge. Perhaps it means Ontario Police Department or something."
The patch sat unused in the Beatles' possession until it came time to create the Sgt. Pepper outfits, which were designed by a theatrical costume company from London, M. Berman Ltd. Using picture books the company provided, the four suits were put together with a mishmash of materials. The execution was deliberately anti-military, a nod to the peace movement of the 60s and to the kids who were ironically wearing soldiers' outfits around London, sticking flowers in the barrels of rifles carried by any police or military personnel.
Again, fine. But what prompted Paul to dig out the OPP patch?
Rewind to the morning of August 17, 1966, one year to the day from when Paul possibly received his OPP patch. The Beatles flew into Toronto International Airport from Philadelphia. The band was met by their local security detail. Leading the squad was an OPP officer from Aurora, Ontario, a conservative sort who didn't like how young people were growing their hair down over their eyes. Young men, he believed, should always be clean cut. He wasn't a fan.
Over the next 24 hours, this officer and his men were responsible for keeping the Beatles safe between the airport, their suites at the King Edward Hotel and Maple Leaf Gardens. They played two shows that day, the first at 4 pm and the second at 8:30 pm. In between, there was a press conference back at the hotel.
This cop was there for it all, making sure the band was safe. He was also tasked with ensuring didn't do (read: smoke) anything illegal.
The pressure on the security detail was intense. Not only did they have to deal with throngs of fans, but in 1966, rock'n'rollers were still viewed with nervous suspicion. The OPP didn't want these British ruffians causing any embarrassing trouble. Meanwhile, the Beatles were suspicious of any kind of authority and bristled at the idea of constant security, despite needing to stay safe from crazy fans.
Neither side need be concerned. The OPP officer and the Beatles got along extremely well. Despite their haircuts and their distasteful music, the cop was charmed by the band's humour and attitude. The Beatles seemed to be amused by him, too.
A weird mutual respect quickly developed. By the time they parted on the morning of August 18, they were almost friends. The Beatles also thought this officer had a rather cool name: Sgt. Randall Pepper.
Twelve days after meeting Sgt Pepper, the Beatles announced they were retiring from touring forever. After a break, they reconvened at Abbey Road and began work on their next album with producer George Martin. Sgt. Pepper was released on June 1, 1967.
As far as Sgt Pepper's family knows, Paul dug out the OPP patch he'd received in 1965 (1964? 1966?) and had it sewn onto his costume as a "thanks-for-being-so-cool-and-not-letting-us-get-busted" shout-out to their police friend in Canada.
Sgt. Pepper—the real one—was flattered, but didn't make a big deal of it, especially after he got into a spot of bother from his supervisors who thought he might have slipped Paul an official police patch. "We do not give official OPP property to anyone, especially filthy rock'n'rollers!"
Randy Pepper died in 1970 around the same time the Beatles broke up.
Why is this story left out of Beatles history? Cheryl Finn, Sgt. Pepper's (it feels funny to type that) granddaughter says, "It was just part of family folklore. We all knew about it. My mom and uncle would mention it occasionally. Mom says it got her out of a few speeding tickets. But overall, the family didn't consider it terribly important."