The Final Word on Canada's World Record for the Longest Continuous Multi-Artist Concert
It finally came to an end around midnight his past Tuesday/Wednesday. The Guinness Book 0f World Records is now in the process of certifying that the gig that began at 7pm March 17 at the Earl of Whitchurch pub in Stouffville, Ontario, is indeed the longest multi-artist concert ever staged.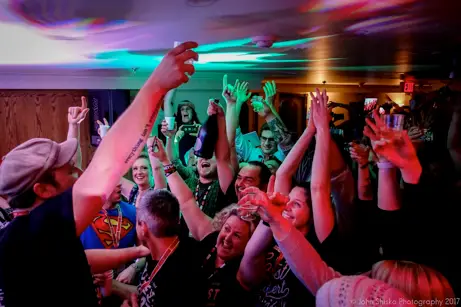 Epidemic Music Group, the organizers of the event, orchestrated things through 450 acts playing 437 hours. Each day was also dedicated to a different charity (some of them near and dear to Gord Downie's heart), resulting in donations exceeding $90,000.
From Kevin Ker of EMG: "This concert was such an incredible experience. It exceeded our expectations in so many ways. We set out to accomplish a world record but it was the community, the music, the charities and the new friendships that became the focus. I am feeling so many different emotions. It will take weeks if not months to fully understand the implications and reach of this event. So many people are forever changed having been involved."
Nice job, everyone.